Using class groups in Highlights Follow
In this article
Ways to use groups in Highlights
Setting up groups is a great way to create differentiated and personalized learning experiences for your students. In Highlights, there are several ways (share links, guide browsing and messages) to use groups to target specific students with just the right learning support.
With share links, you can use groups to send you ELL students translated versions of class materials. Or, you could send personalized resources to students studying varying research topics.
If you have students who routinely struggle to stay on task during online learning, you can set up a group and create a guide browsing session for those students with stricter parameters for where they can and cannot go online.
Or, if you notice one of your class groups is collaborating nicely, you can send everyone in that group a quick note of praise with send message.
How to set up groups
You can easily set up your groups from the Groups drop down in the Highlights toolbar.
By default, groups are shared across all of the tabs in Hāpara–Dashboard, Highlights and Workspace. However if you would like to change this, you can click Edit groups, then click Change where it says "Groups are shared across tabs" and choose "Specific to each tab."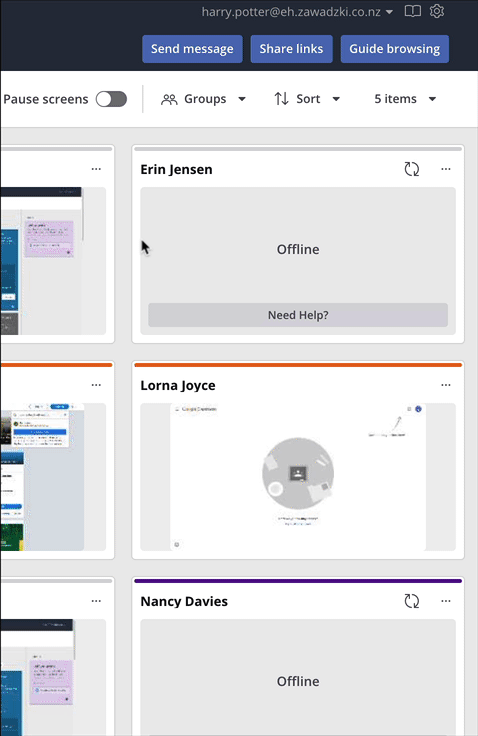 For more on how to set up groups, read this article.