How to send messages to learners Follow
In this article:
How to send a message
Whether you're sending a bit of encouragement, a reminder to get back on task or some helpful in-the-moment feedback, sending messages in Highlights is a powerful way to quickly and discretely check in with students.
Sending a message to multiple students
From the Send message button, you have to option to send messages to your entire class, specific groups, or individual students. To do this:
Click on the

Send message

button. This will open the Send Message modal.
Type in the message you want to send to your students. This message can be up to 170 characters long.
Select whether you would like the message to go to the whole class, specific groups or individual students. If sending to groups or student, you will then need to tick the boxes next to the groups or students that you would like to receive the message.
Click the

Send Message

button. Within seconds, your students will receive your message.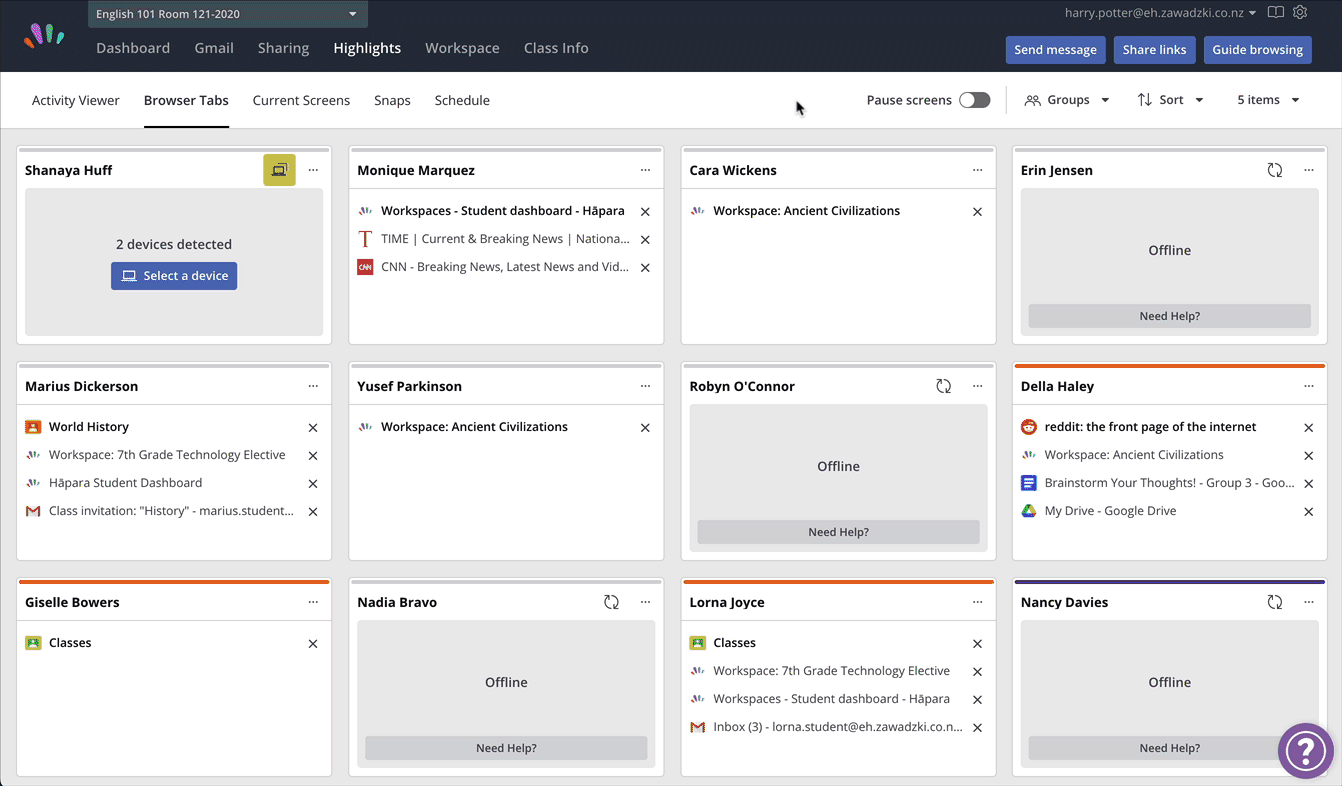 Sending a message to one student
You can also quickly and easily send a message to a specific student right from their student tile. This is a great option for sending specific feedback or for warning a student before you close a tab. To send a message from the student tile:
Click on the three dots in the top right corner to open the student tile menu.
Click

Send message.
Type your message and then click Send message. Within seconds, the student should receive the message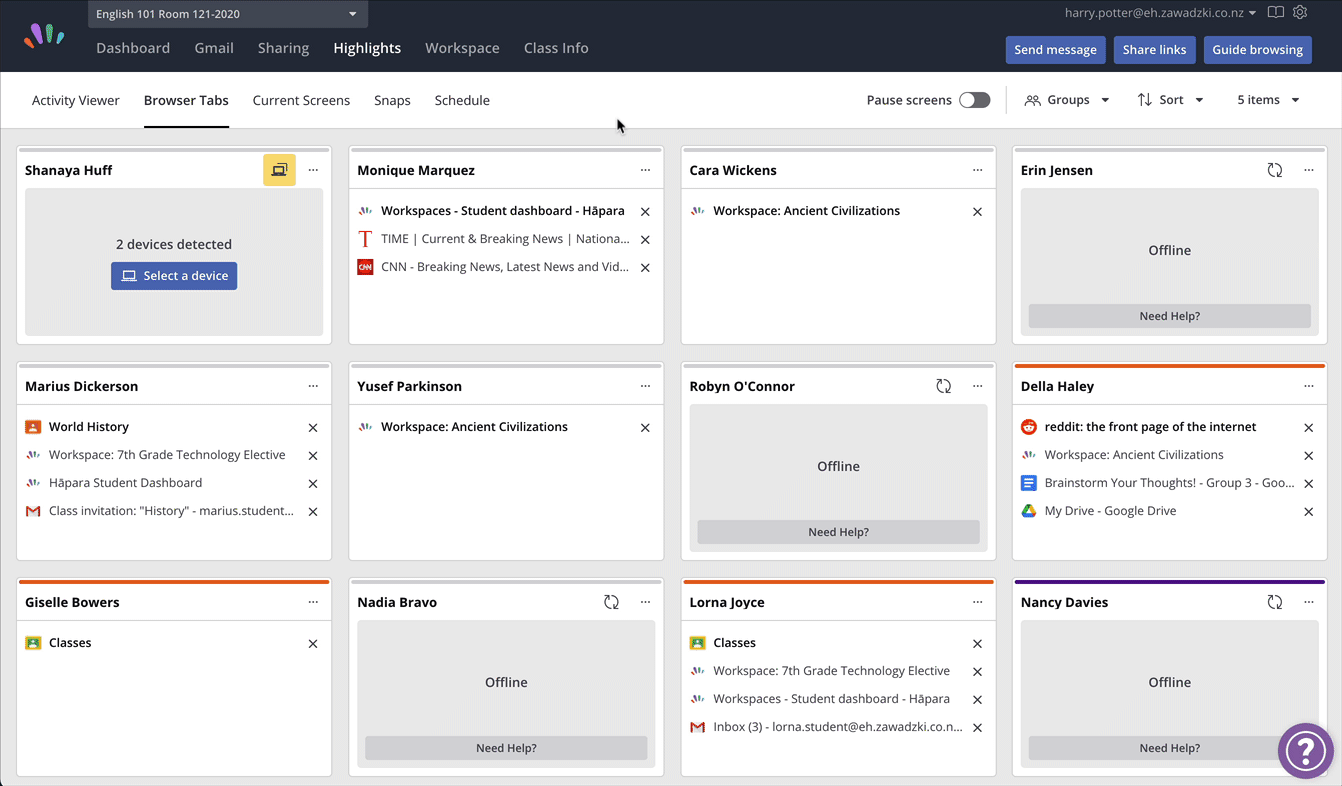 The student experience
When your students receive the message, it will appear in a pop up in the center of their screen like this:
Messages will stay on students' screens until they click OK or dismiss the message. At this time, students are not able to respond to messages.