How to get Hāpara training, support and more Follow
You're balancing a lot, we get it. Learning how to use yet another tech tool may not be the highest priority on your list. That's why we've worked hard to make it as easy as possible to get the Hāpara training that makes sense for you. Here are some of the ways you can learn more about using Hāpara
In this article:
The Hāpara Support site
Welcome! You're already here :)
The Hāpara Support site has in-depth articles on all things Hāpara. Have a specific question about how something works? This is the place to find it.
Want to speak directly with a member of our Support team? You can do that here, too. Just click Submit a request in the top right corner.
The in-app Learning Hub
Context is key. With the Learning Hub you can learn all about Hāpara's tools and features while you're using them.
Just click on the purple question mark anywhere in Hāpara to access click-through guides, video tutorials, relevant support articles and more. You can even open a ticket with our Support team right from the Hub.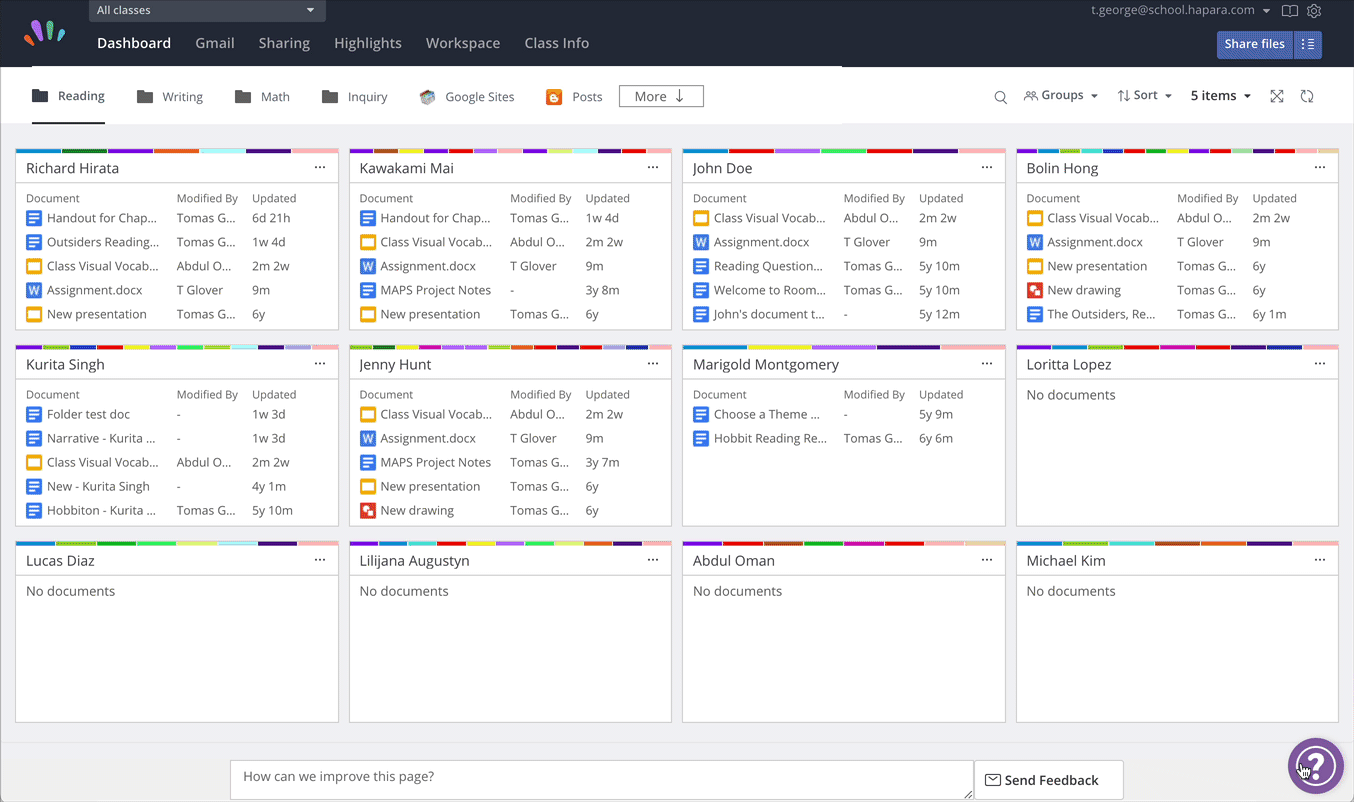 The Hāpara Community
The Hāpara Community is a great place to connect with other Hāpara-using educators from around the world. Here you'll find tips and suggestions for getting the most out of Hāpara, our latest product updates and answers to your most pressing questions. You can join groups based region, subject level, grade level and areas of interest or follow topics like Hāpara Hacks and Learning from Home.
The community is also where you'll find our self-paced courses.
You will need to make an account and answer a few quick questions in order to join the community. Requests to join the community are generally approved in less than 24 hours.
Self-paced courses
If you want to dive deeper into how to use Hāpara in the classroom, but need the flexibility to pick and choose the pace and level at which you learn, our self-paced courses might be the best option for you.
These were designed to help you get started with Hāpara, with courses like How to Hāpara Highlights and How to Hāpara Workspace; but there are also options for diving deeper into pedagogical applications of Hāpara with courses like Giving Formative Feedback.
All of the self-paced courses can be found in the community by clicking Courses in the left side panel.
The Hāpara Champion program
If you want to truly master using Hāpara, we recommend checking out our Hāpara Champion certification program.
The Hāpara Champion certification program is the best way to learn how to get the most out of the Hāpara Instructional Suite AND support a positive, student-centered, 21st century classroom.
There are three course levels – Hāpara Champion Educator, Hāpara Champion Scholar and Hāpara Champion Trainer. The courses are asynchronous but must be completed within six weeks of the start date. You will receive feedback and expert advice from one of our expert Hāpara Champion facilitators throughout each course.
To find out more about what each course involves and how often they run, visit hapara.com/get-certified.
Hāpara Learning Bytes
Learn new Hāpara skills quickly with micro-badging. Find learning experiences that align with your professional goals and interests by exploring Hāpara's stackable badges. Our micro-credentials are short, competency-based learning opportunities that create a pathway of learning that fits your needs, while allowing you to stack badges toward higher-level micro-credentials.

You can find more information and enroll in our micro-badging courses here.