Customize how students' names appear Follow
Want to customize how your students' names appear in Hapara? Now you can!
You now have the option of displaying student names First Name, Last Name (John Doe) or Last Name, First Name (Doe, John). You can choose a format based on your preference, or align with the other tools you use.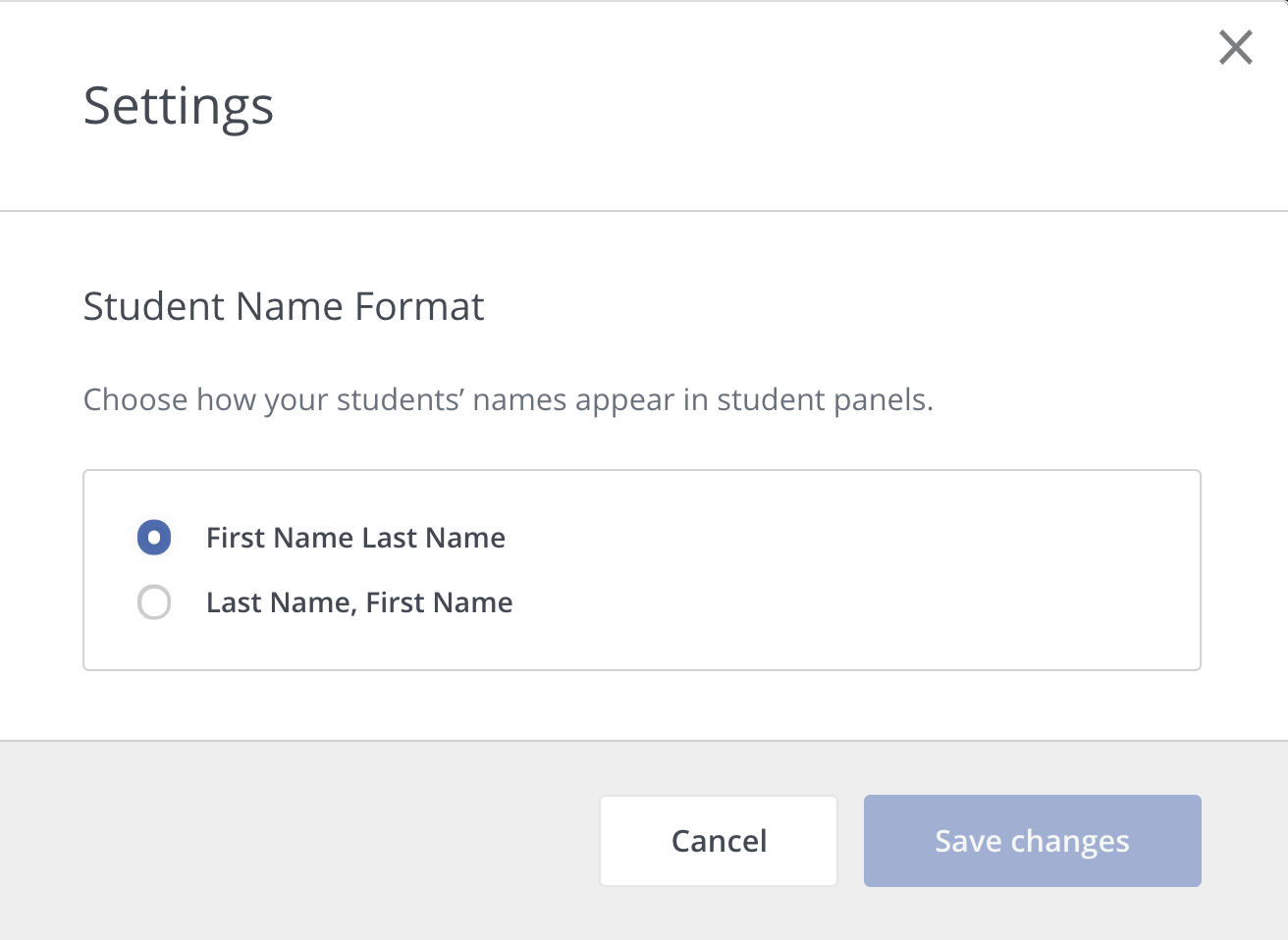 To switch the student name format, just click on the settings menu and select your preferred approach.