How do I add and edit Workspace cover images? Follow
Adding a cover image to your Workspace can make it more engaging and make it easier for students to find in the Student Dashboard.
You can add a cover image to your Workspace when you create it by clicking anywhere in the Cover image section on the create page.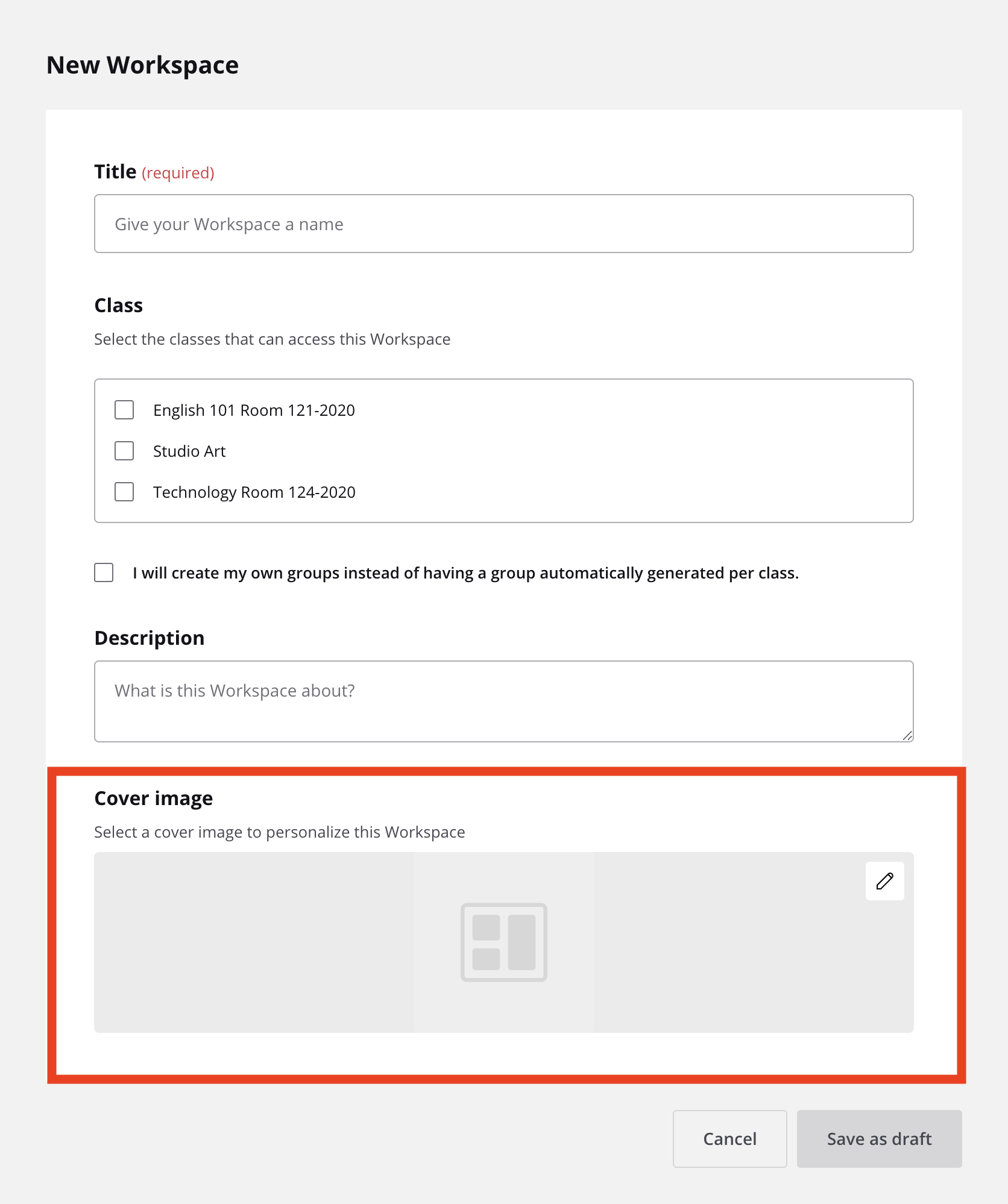 You can also add cover images from the My Workspaces homepage by clicking on the pencil icon in the box on the left side of the Workspace tile.

Clicking either of these areas will open the image selector. You can search through thousands of stock images using keywords from your Workspace, or by selecting one of the subject filters below the search box.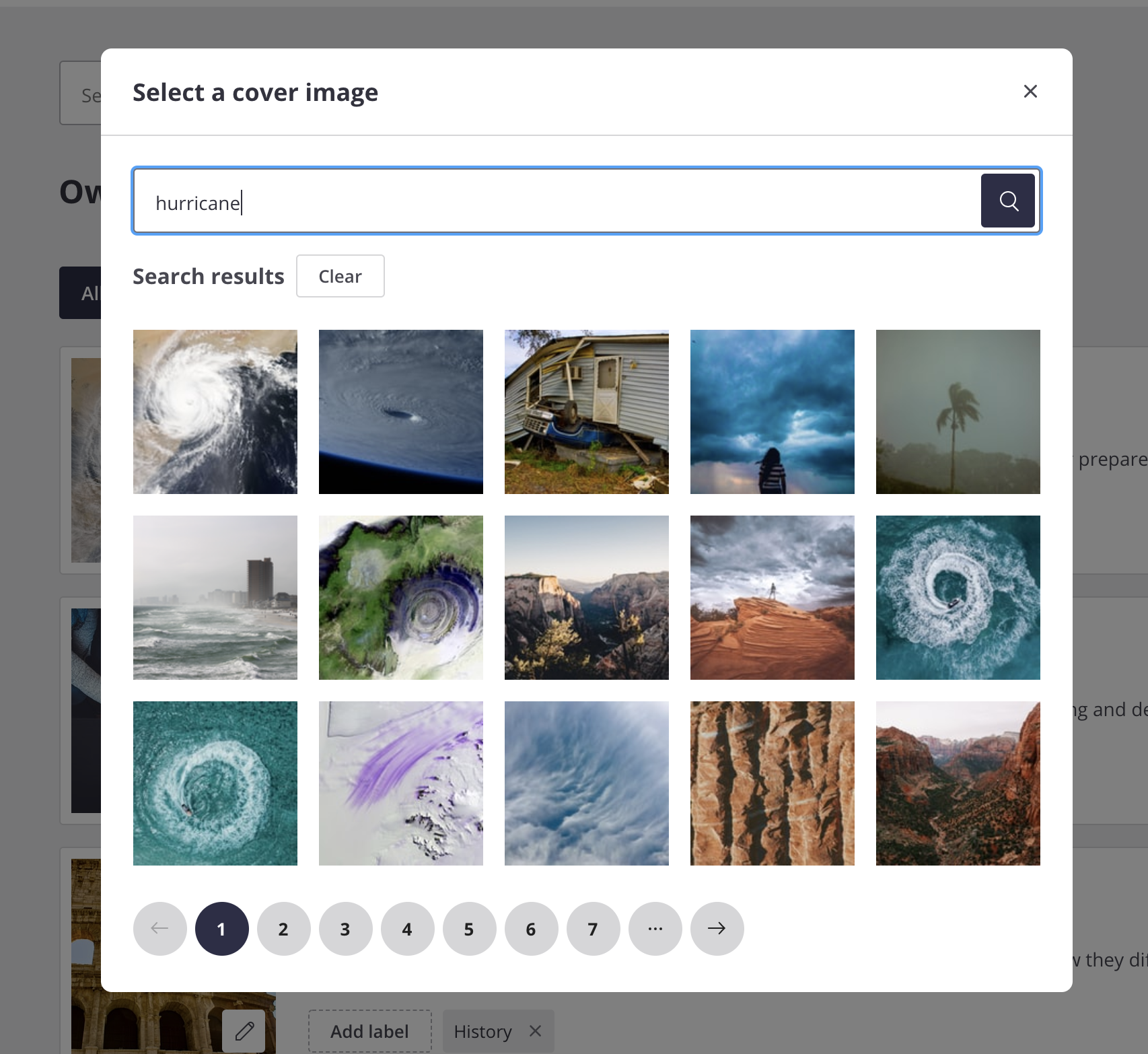 Click on the image you would like to use to select it. On the next screen, use the cropping tool to adjust the size. If you'd like, you can edit the image alt text for students using screen readers. Once the image is set up how you'd like, select "Save".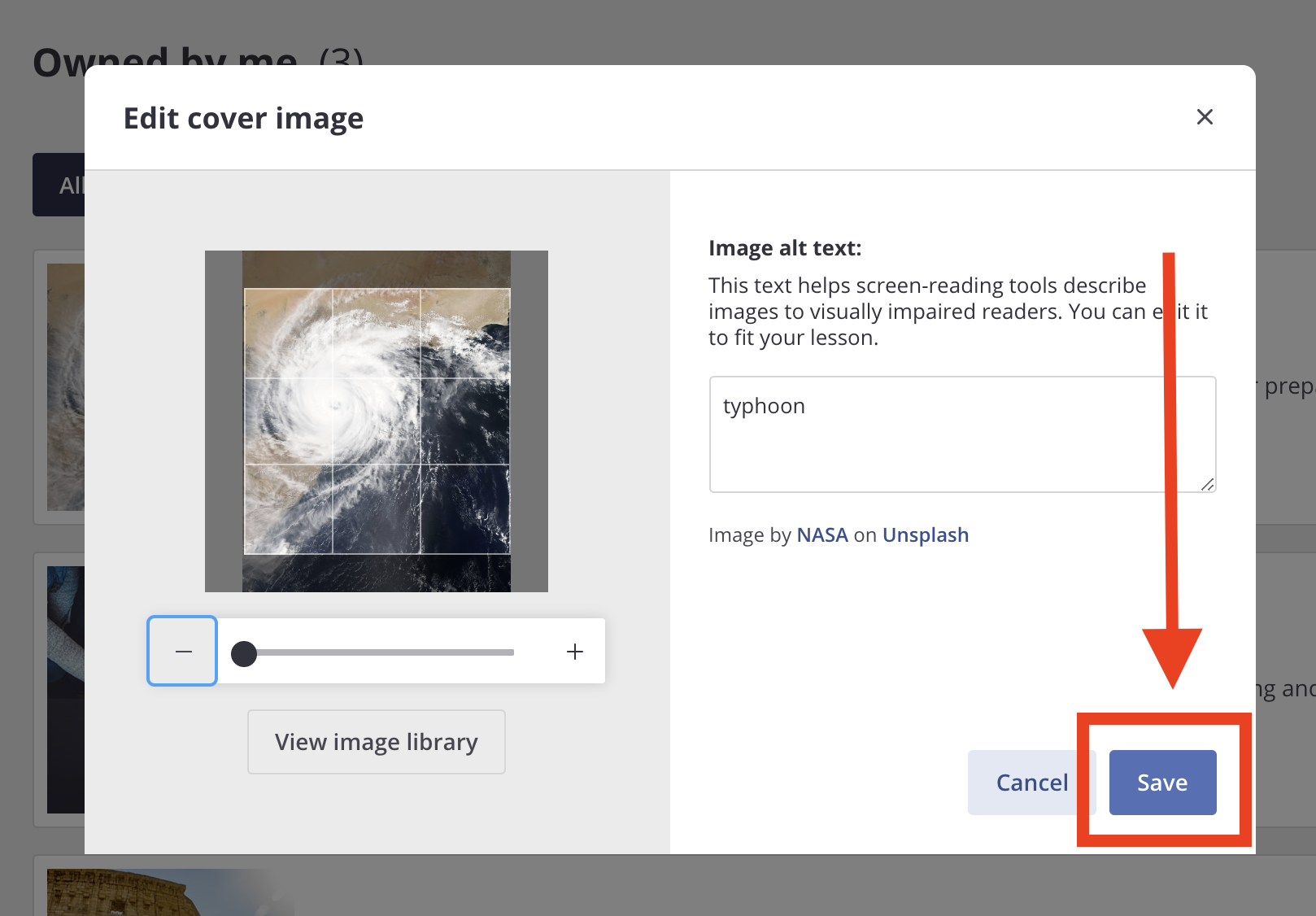 To change an image once you've saved it, simply click on the pencil icon on the image in the Workspace tile and search for a new image.
Students will see the images in the Workspace tab and next to their assignments in the To Do tab.