Add and manage sections in your Workspaces Follow
Adding sections to your Workspace is a helpful way to break up large Workspaces for extended projects or units.
Sections allow you to group cards across columns, keeping your lessons and your learners more organized!
Quick tip: Any cards not assigned to a section will always display at the top of a Workspace.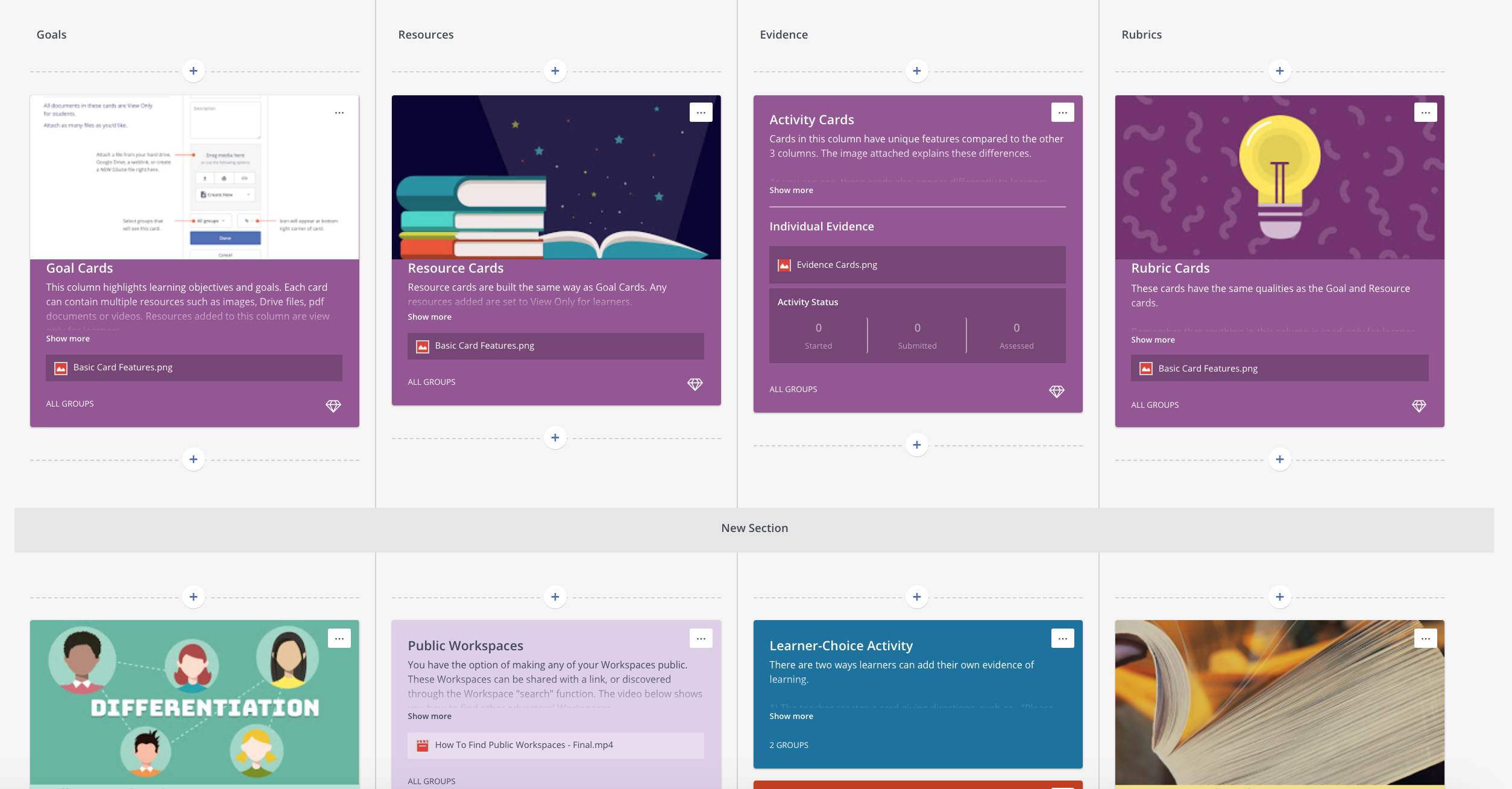 Creating Sections
Click Add section where you'd like to add a section in your Workspace.


Type a Name for the section and click outside the bar to save the name.

Drag cards into the new section as required.

Editing & Removing Sections
Editing Section name
To Edit a section just click on the Section name or click on the 'Edit' icon towards the right of the section name.
Move Section
To move a section, just click and drag the section to wherever you would like to place it in your Workspace. For example, if you want to move a newly created section to the top of the page, just create your section as described above, then drag it to the top of the Workspace.
Remove Section

Sections can be removed by clicking on the 'Trash' icon that appears when you hover over the Section bar.

If a section being removed has cards in it, they will be moved up to the un-sectioned area at the top of the Workspace.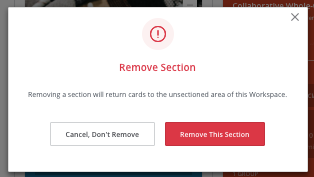 Things to remember:
Cards can only be dragged into the same column in a new section.
You can add as many sections as you wish.