Copying or duplicating a Workspace Follow
In this article
Copying overview
Teachers can copy Workspaces that they own or are a co-teacher on, as well as Workspaces that have been shared publicly. The copy will appear in the Owned by me section of the My Workspaces homepage.
Workspace copies include any cards and teacher-created attachments but no learner attachments. The groups and differentiation remain intact, although with no learners in the groups. This means you can easily duplicate a Workspace to use with a different class or for a different semester.
Once you copy a Workspace, you can easily make changes to it to customize it for your learners.
Copying one of your existing Workspaces
Copying a Workspace you already have access to can be done from the home page:

Or from within a Workspace: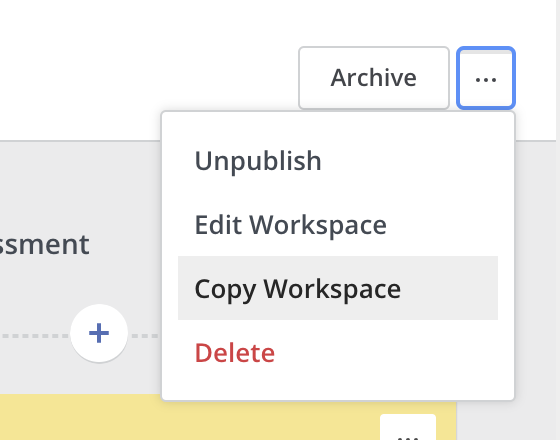 If you would like to copy one section or select cards from your Workspace, learn how to do that here.
Copying a public Workspace
When you are logged into Hāpara, public Workspaces have a copy button in the top right corner:

Note: When you copy a Workspace, there will be no classes or students attached to it. You will need to go to the Students & Groups tab in the copy to select which classes you would like to have access to the Workspace.