When Archiving completes at the end of the year, any Workspaces in Active status move to Other Workspaces. When new classes are loaded, Workspaces located in Other workspaces can be linked to new classes which moves them back into Active.
If you want to access your existing Workspaces or create new ones during the period between your current classes being archived and new classes added you can do this by going directly to workspace.teacherdashboard.com.
Your Workspaces will appear under the Class Heading, or under the Other Workspaces section.
Before archiving: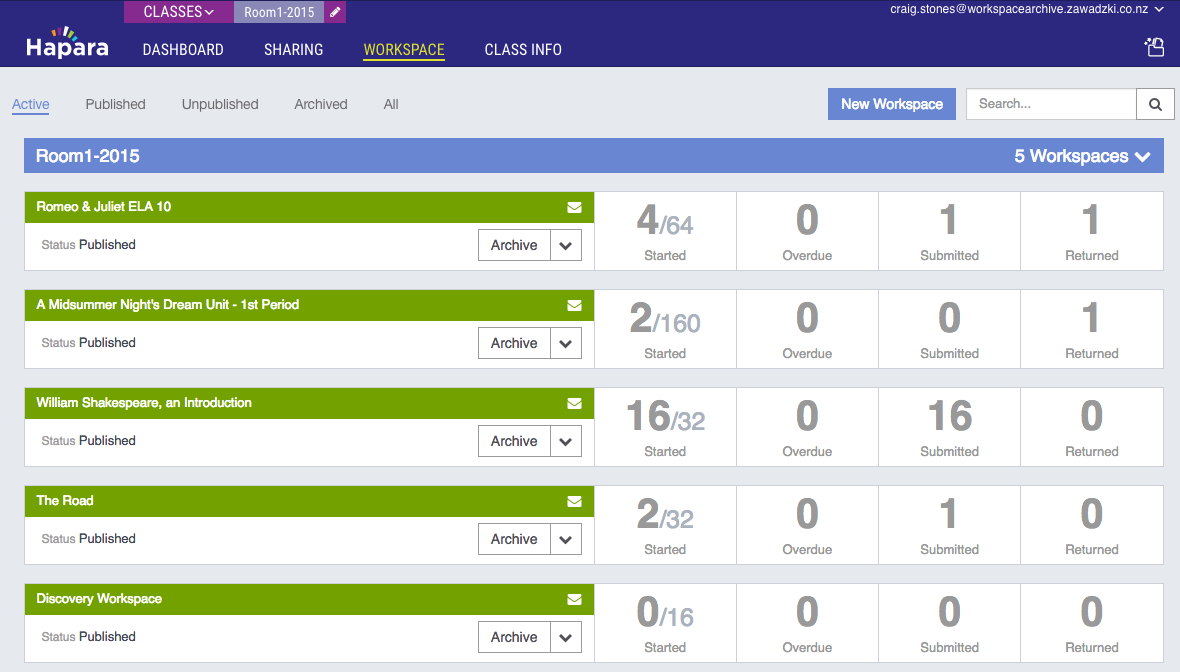 After archiving: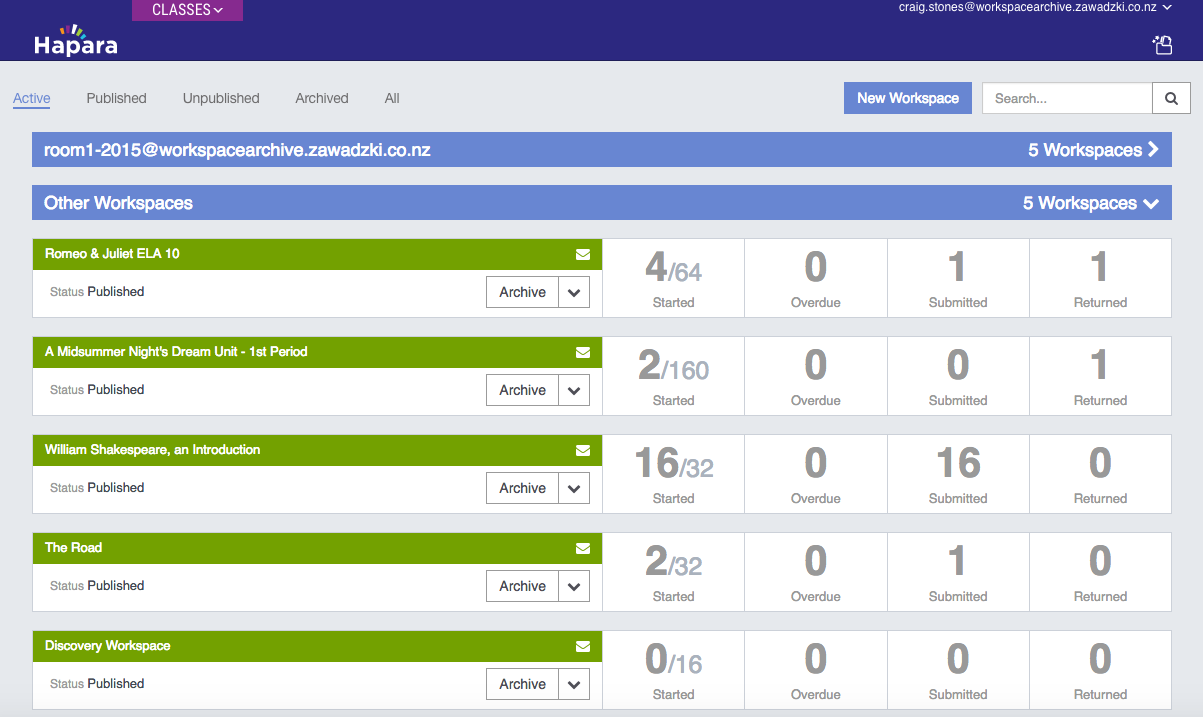 When creating new Workspaces you will automatically have "I'll create my own groups" selected and will be able to add classes and learners to these Workspaces once you have classes loaded.