For a quick overview of how learners access Workspace and what they see, see the Workspace for Learners video here.
When learners log into mystudentdashboard.com, they will see a homepage like the example below. This homepage will have a list of all their Workspaces and upcoming due dates.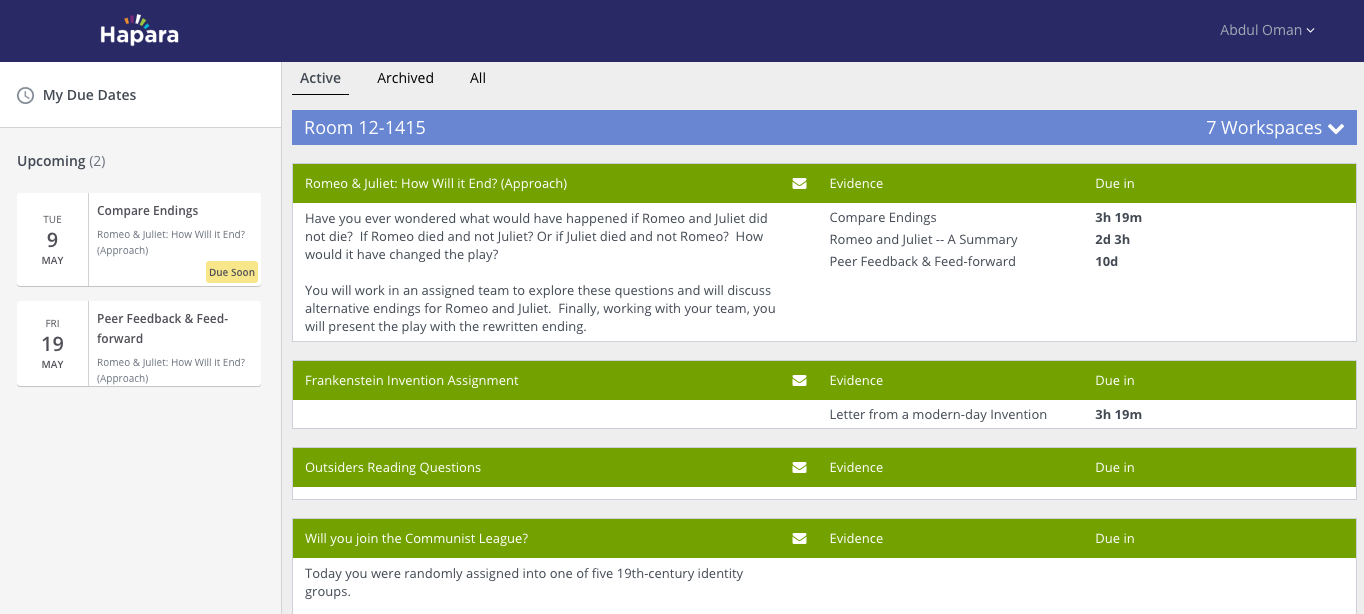 Clicking on an individual Workspace will allow learners to view all cards on that Workspace. Learners will have fewer editing options than a teacher view of the same Workspace.