What does the learner see in Workspace? Follow
In this article:
Workspace for learners overview
For a quick overview of how learners access Workspace and what they see, watch this video:
How students access a Workspace
Learners access their assigned Workspaces at mystudentdashboard.com. Learn more about the Student Dashboard here.
Students can open a Workspace from the Workspaces tab of the Student Dashboard, or by clicking on any Workspace assignment from their To do list.
What students see in Workspace
The student view of a Workspace is very similar to the teacher view, with some small differences. Students do not have multiple tabs in their Workspace, and they can only add cards to the second and third columns, if you have enabled students to add their own cards.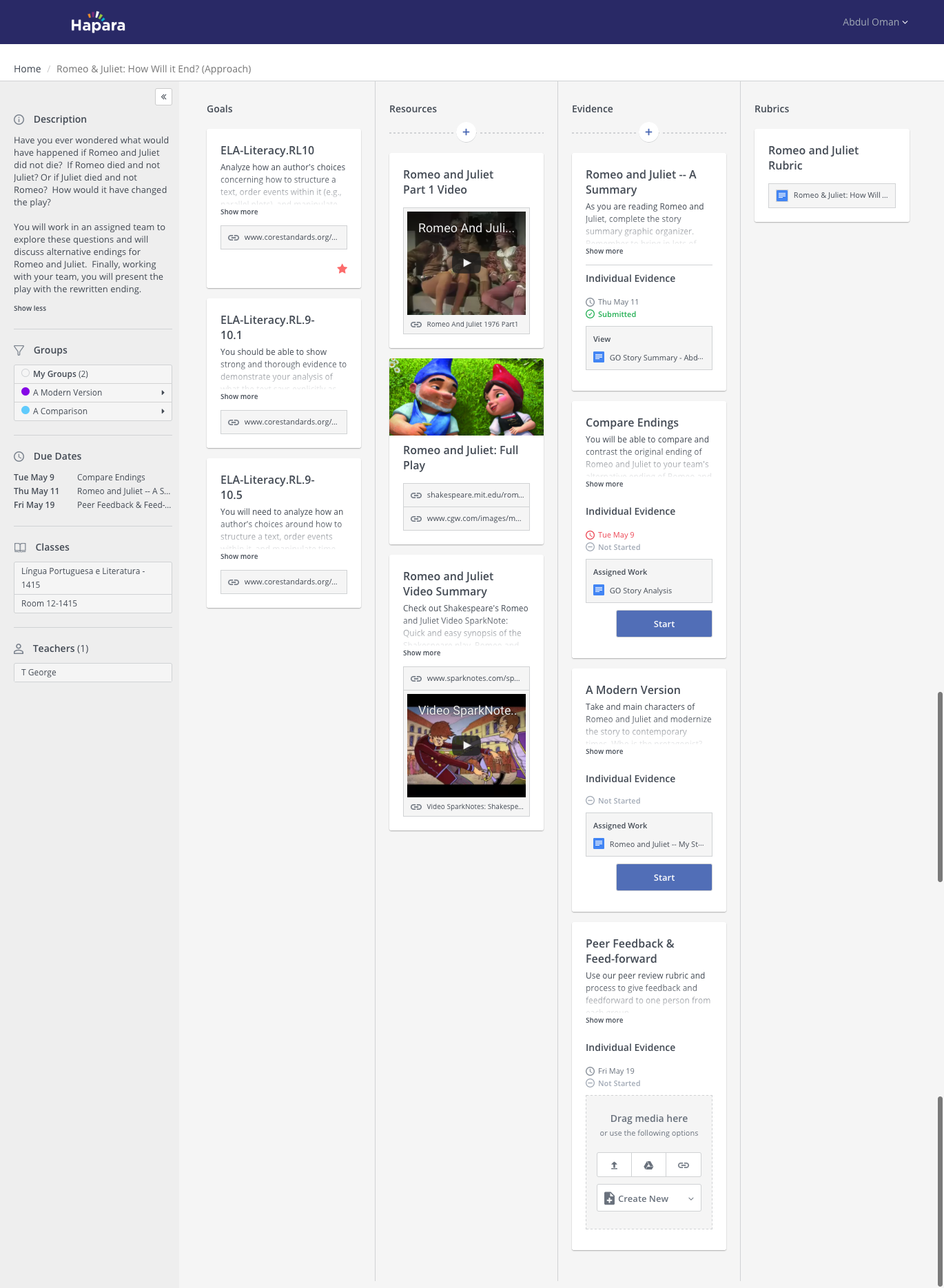 Students only see columns that have cards in them, so if you would like to create a simpler Workspace, you can choose to not use all four columns.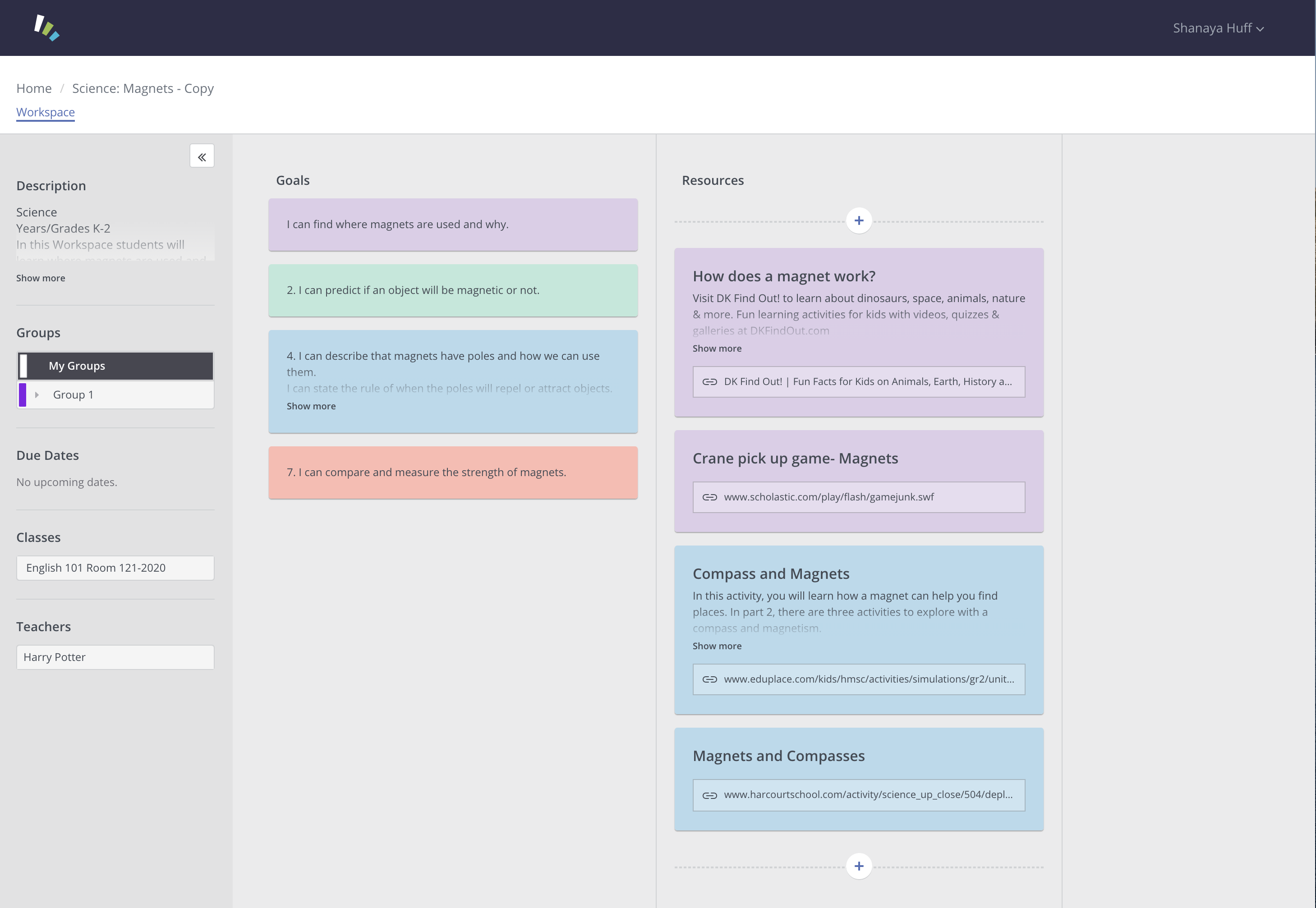 Students are also able to see which groups they belong to, as well as who else in their groups. They can easily email their group members from the Workspace in order to collaborate on an assignment.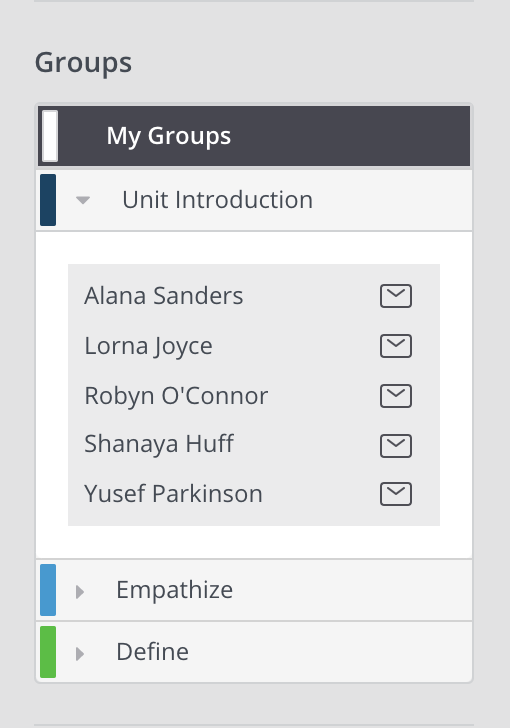 How students see grades and feedback
When you assess students' work in Workspace and return it to them with a grade or feedback, students can see those marks both in the Workspace itself, and in their Student Dashboard notifications.
In the Workspace, grades and feedback will appear on the evidence card that they are associated with.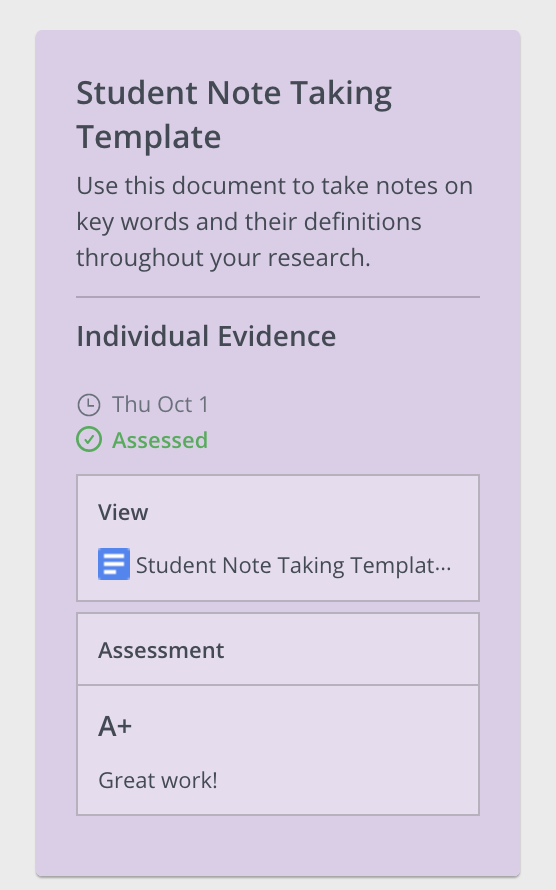 In the Student Dashboard, students will see their grades and feedback in the Notifications panel. They can click on the notification to be taken to the Workspace and review the work that was assessed.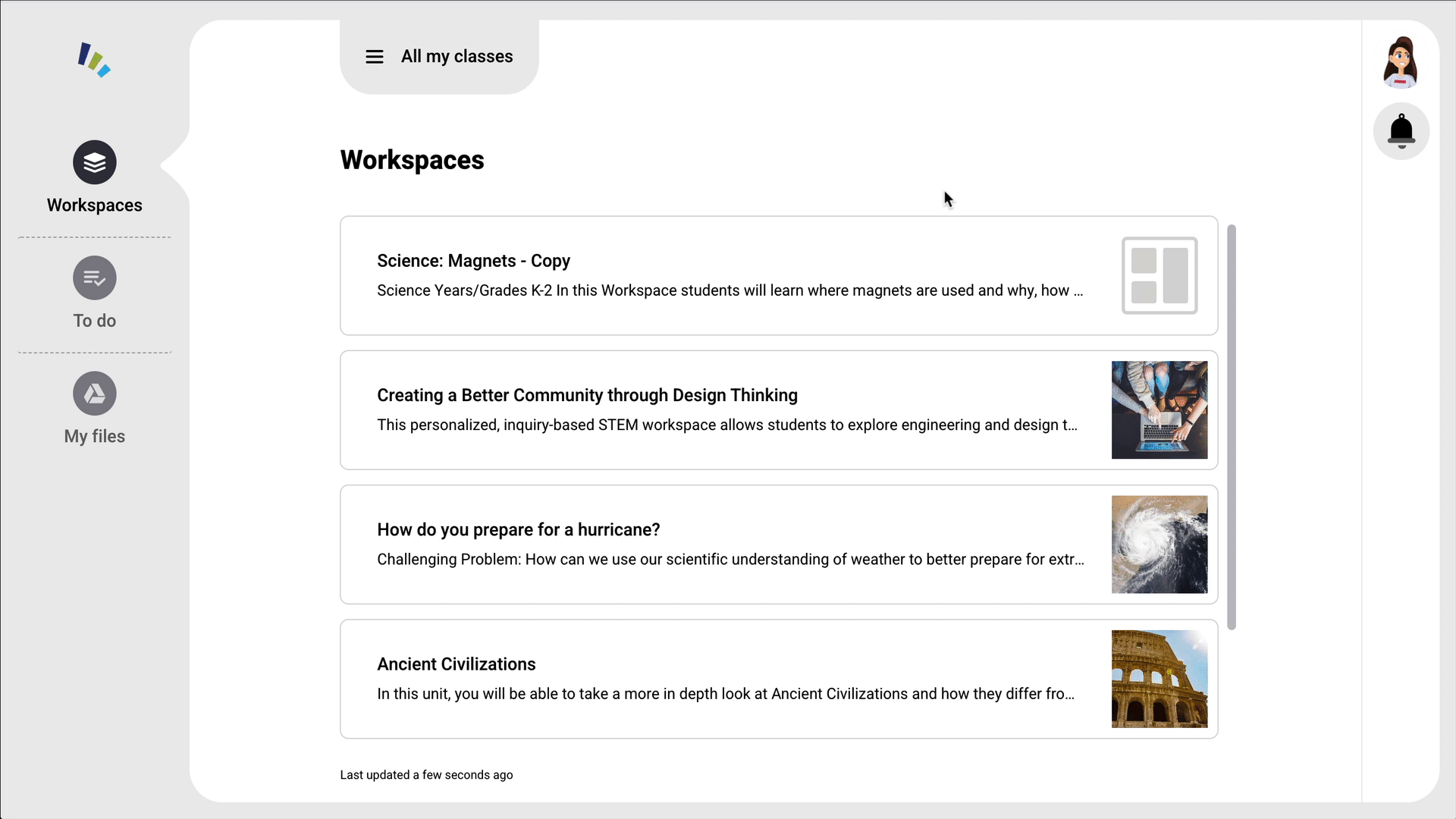 How students add cards to Workspace
By default, learners can add cards to the second and third columns of the Workspace by clicking the "+" icons at the top or bottom of the columns.
When students add cards to the second column–the Resources column by default–those cards can be seen by everyone in their group. This is a great way for students to share their research and knowledge with each other.
When students add their own evidence cards (in the third column), they can only be seen by the student and any teachers on the Workspace. This is a great feature to use when giving learners choices in how they present their evidence of learning.
Teachers have the option to turn this off when needed (i.e. for an assessment Workspace) by switching the toggle to the left of the Workspace board.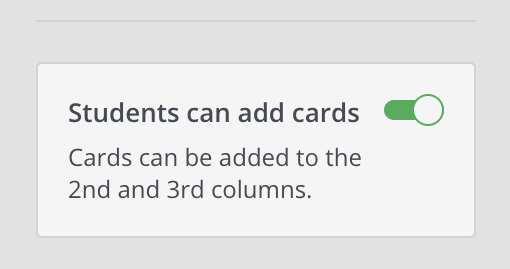 Previewing a Workspace as a student
Teachers can also preview a Workspace from any student's perspective:
Open the

Workspace

you'd like to view as a student
Expand the lefthand Workspace column so you see the

Groups

header
Expand the group containing the student you'd like to view as
Click the eye icon next the a student's name you'd like to view as
This should open a new tab showing you how things will look for this particular student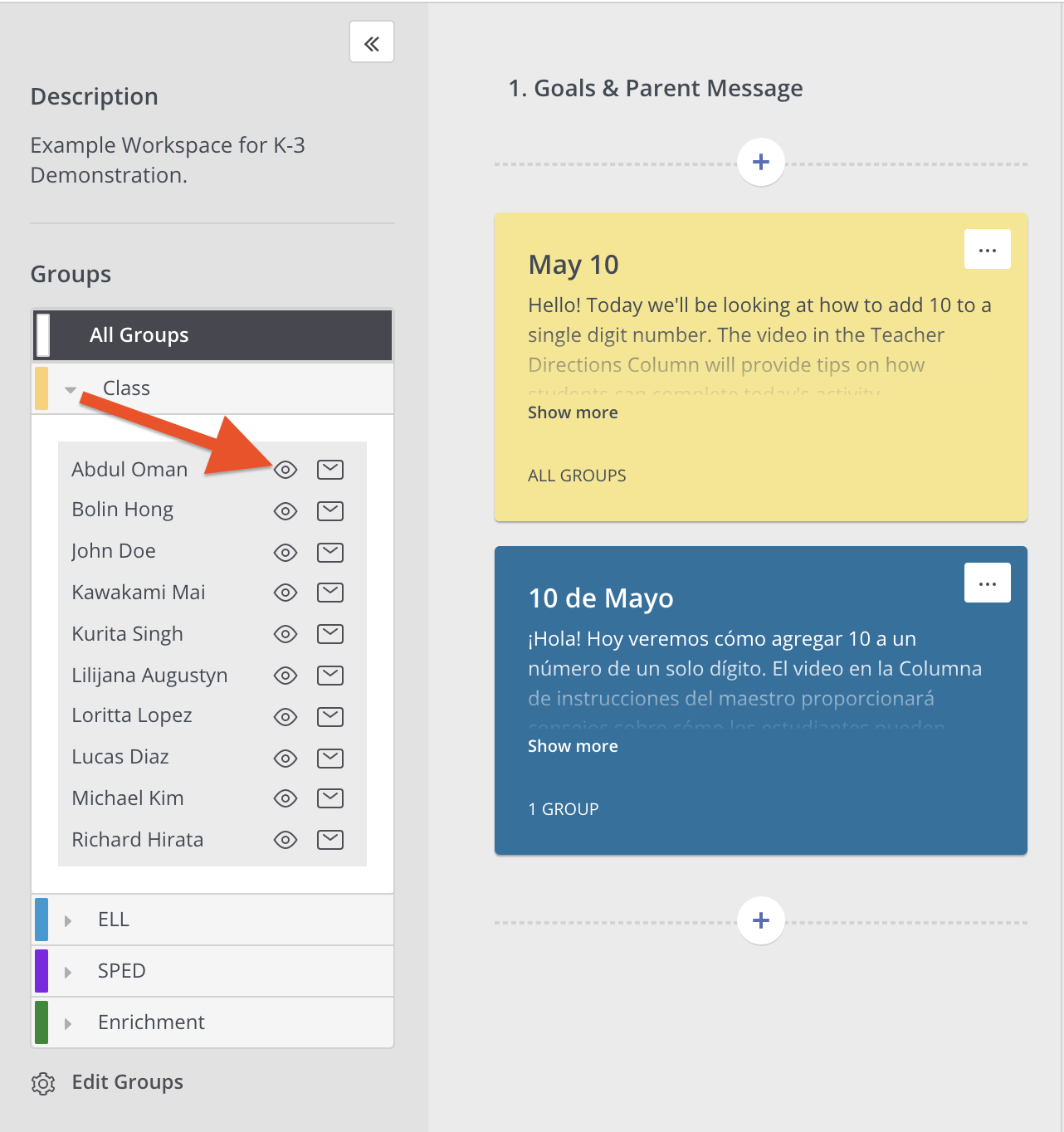 ​