For a quick overview of how learners access Workspace and what they see, see the Workspace for Learners video here.
When learners log into mystudentdashboard.com, they will see a homepage like the example below. This homepage will have a list of all their Workspaces and upcoming due dates.
Your school may be using the updated Student Dashboard - currently in beta release. If that is the case, you can learn more here. All schools will move to this interface in August 2020.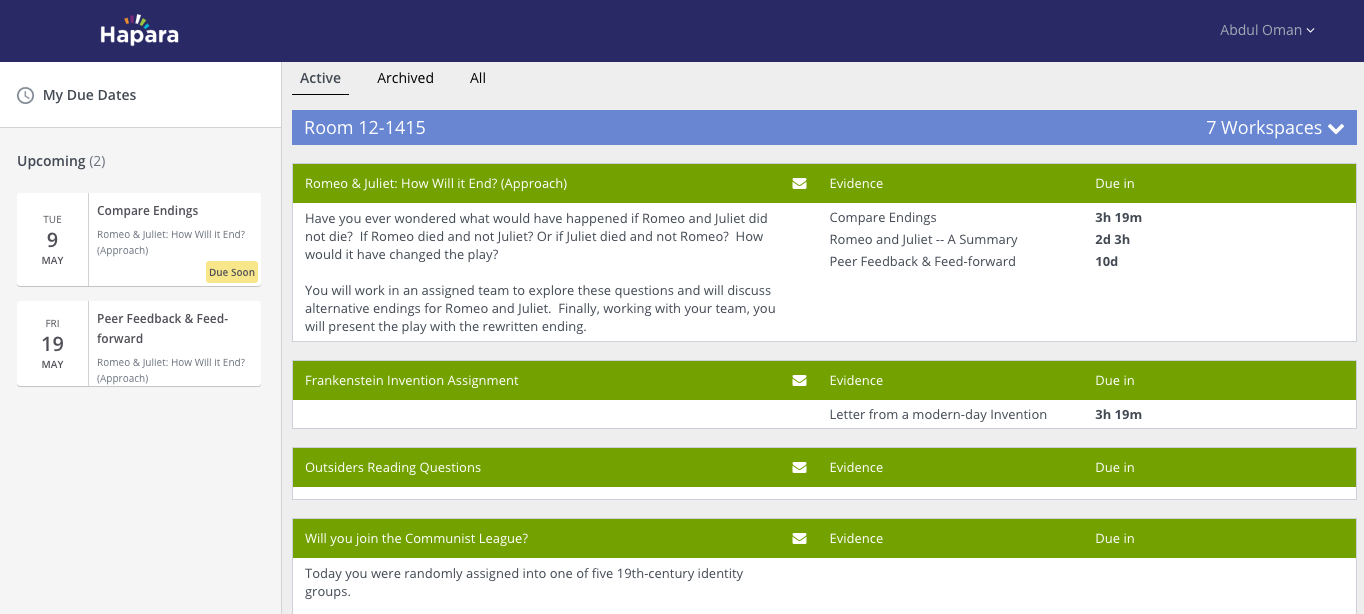 Clicking on an individual Workspace will allow learners to view all cards on that Workspace.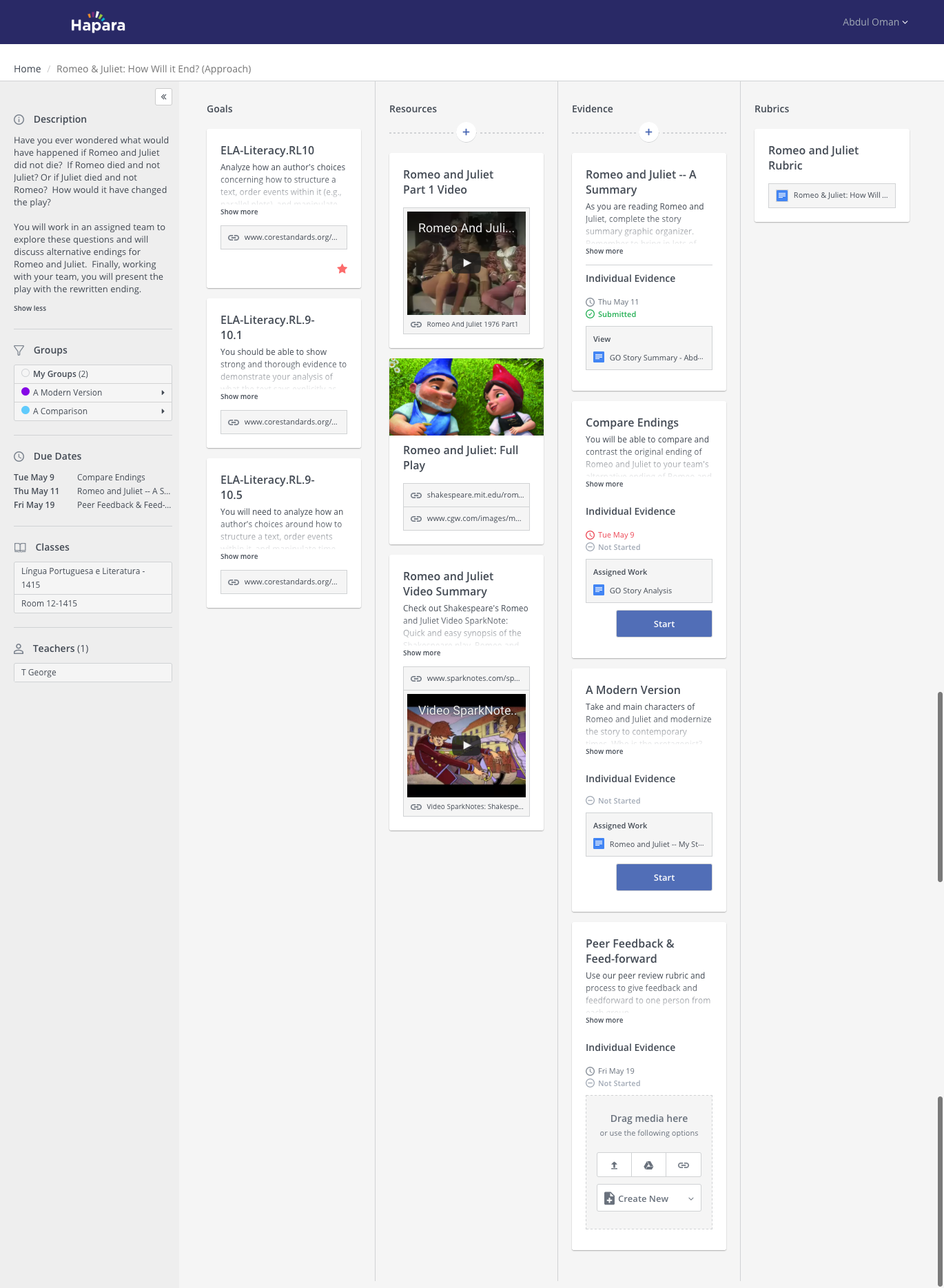 By default, learners can add cards to the second and third columns of the Workspace by clicking the "+" icons.
When students add cards to the second column - the Resources column by default - those cards can be seen by everyone in their group. This is a great way for students to share their research and knowledge with each other.
When students add their own evidence cards, they can only be seen by the teachers on the Workspace. This is a great feature to use when giving learners choices in how they present their evidence of learning.
Teachers have the option to turn this off when needed (i.e. for an assessment Workspace) by switching the toggle to the left of the Workspace board.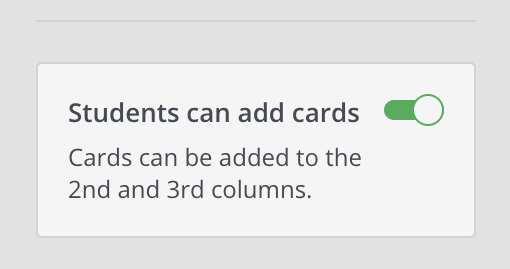 Teachers can also preview a Workspace from any student's perspective:
Open the Workspace you'd like to view as a student
Expand the lefthand Workspace column so you see the Groups header
Expand the group containing the student you'd like to view as
Click the eye icon next the a student's name you'd like to view as
This should open a new tab showing you how things will look for this particular student
​