Share Google Classroom links within Highlights Follow
In this article:
Share Google Classroom links overview
When you use a synced Google Classroom in Hāpara, you have the additional benefit of quickly pushing a Google Classroom link to your students without ever having to leave the Highlights tab. You can share Assignments, Questions and Materials that have been assigned to students in Google Classroom.

Note: This option is only available for classes that are synced with Google Classroom. When a class is synced with Google Classroom you will see a Google Classroom icon in the bottom right corner of the class tile. The Google Classroom Sync feature is enabled in the Hāpara Admin Console by your school/district technical administrator.
How to share Google Classroom links
Create the Assignment, Question or Material within Google Classroom.

Go to https://app.hapara.com/ and select the class that you created the Assignment, Question or Material for.
From the Highlights tab, click Share links in the upper right corner and select Google Classroom.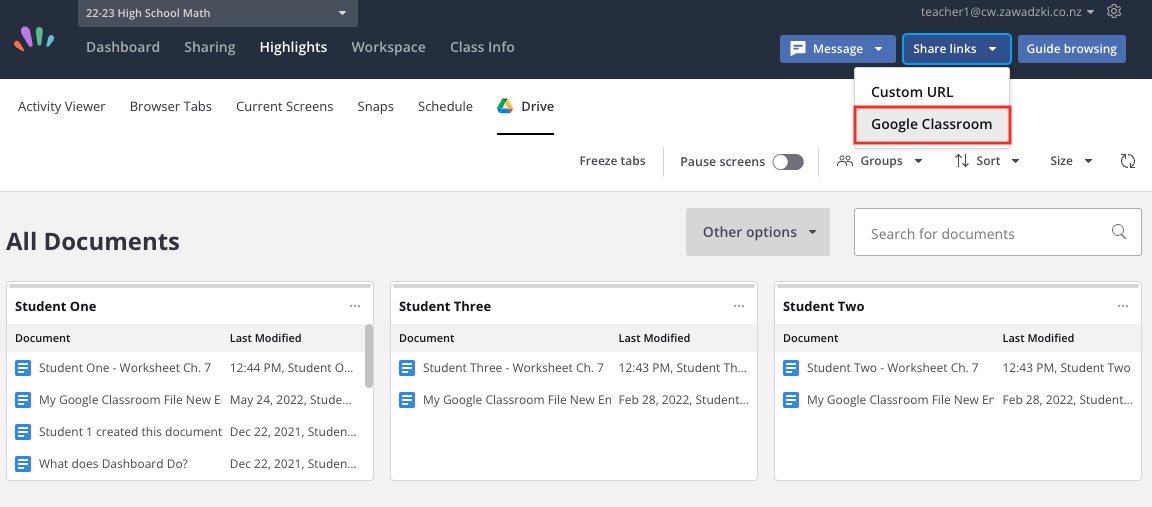 Select a single Assignment, Question or Material that you would like to share with students. Items will be listed chronologically, with the most recent item at the top. If you have just created an item that does not appear in the list, click on Refresh to fetch the most recent items from Google Classroom.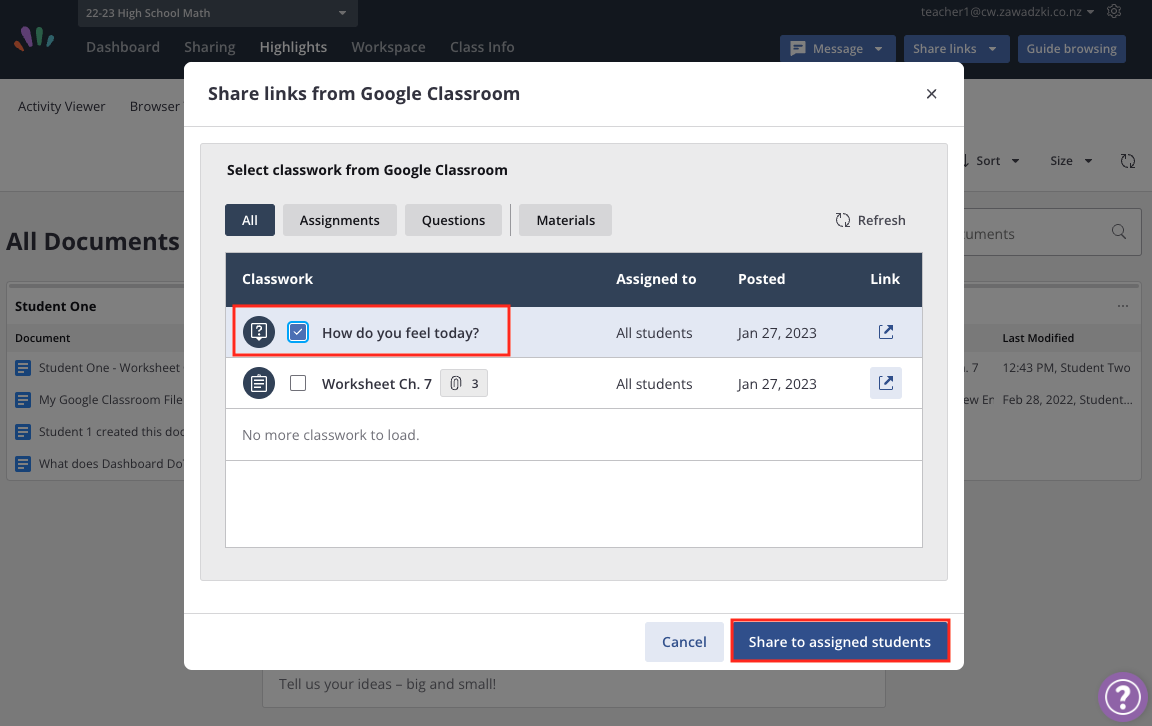 Click Share to assigned students.
The shared item will appear on the student's screen immediately, so they can begin working.