Viewing Google Drive from Highlights Follow
In this article
Google Drive from Highlights overview
Hāpara Highlights gives you the ability to easily view current student browser activity, guide student browsing and view the files in a student's Google Drive.
Teachers are able to:
View most recent files, sorted by date last modified
Open files from Student Tiles by clicking on the file name
Preview documents by hovering over the file name
Search and filter document names and content
Note: The Google Drive tab will only appear when Google Drive Sharing View is enabled in the Hāpara Admin Console.
Filtering files by file type
The default Google Drive view allows you to see the first few files that are located within students' Google Drives. Use the scroll bar to the right of each Student Tile to see files that are not the most recently modified files.
To narrow down the type of files that are displayed, click on the Other options drop-down and select one of the following file types:
Public - View files in each student's Google Drive that have been shared with people outside of your school domain.
External - View files from outside your school domain that students have access to in Drive.
Unshared - View files from each student's Google Drive that have not been shared with you.
Deleted docs - View files that the student has recently moved to their trash.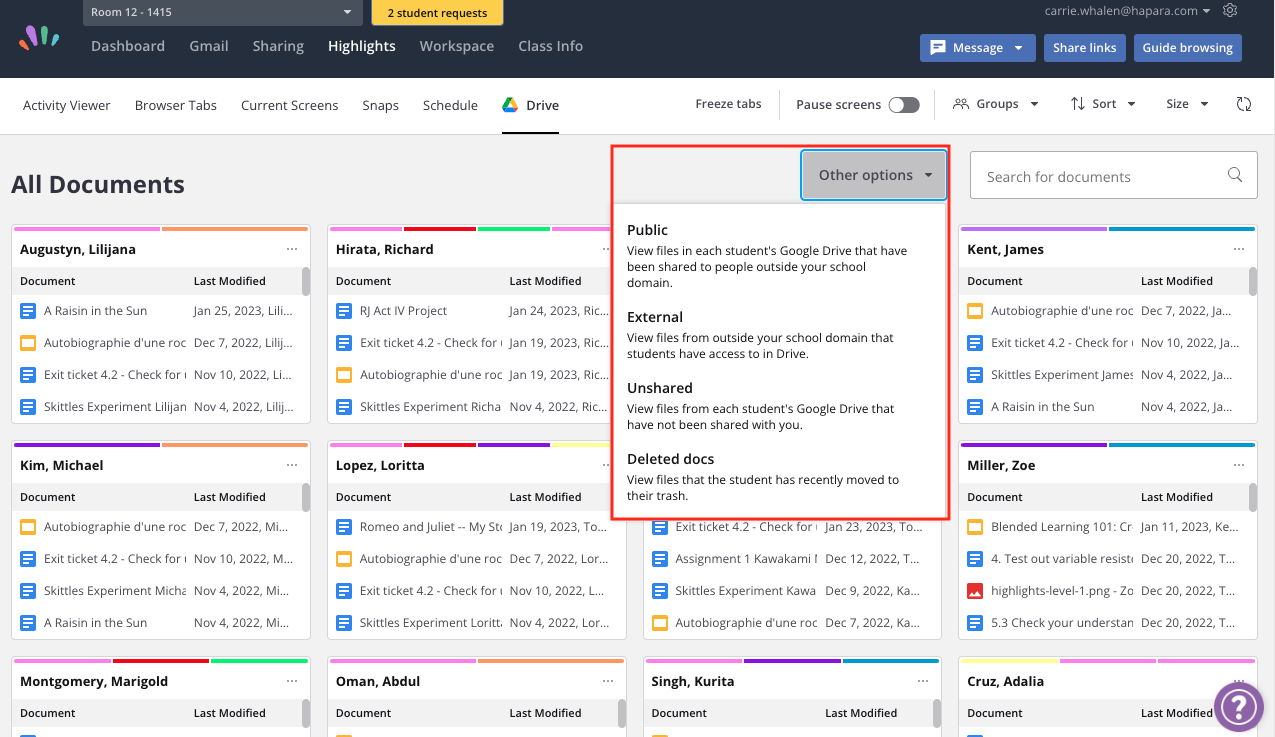 To remove the filter and display all file types again, click on the Clear button next to the search results. The Google Drive view will be returned to the default view.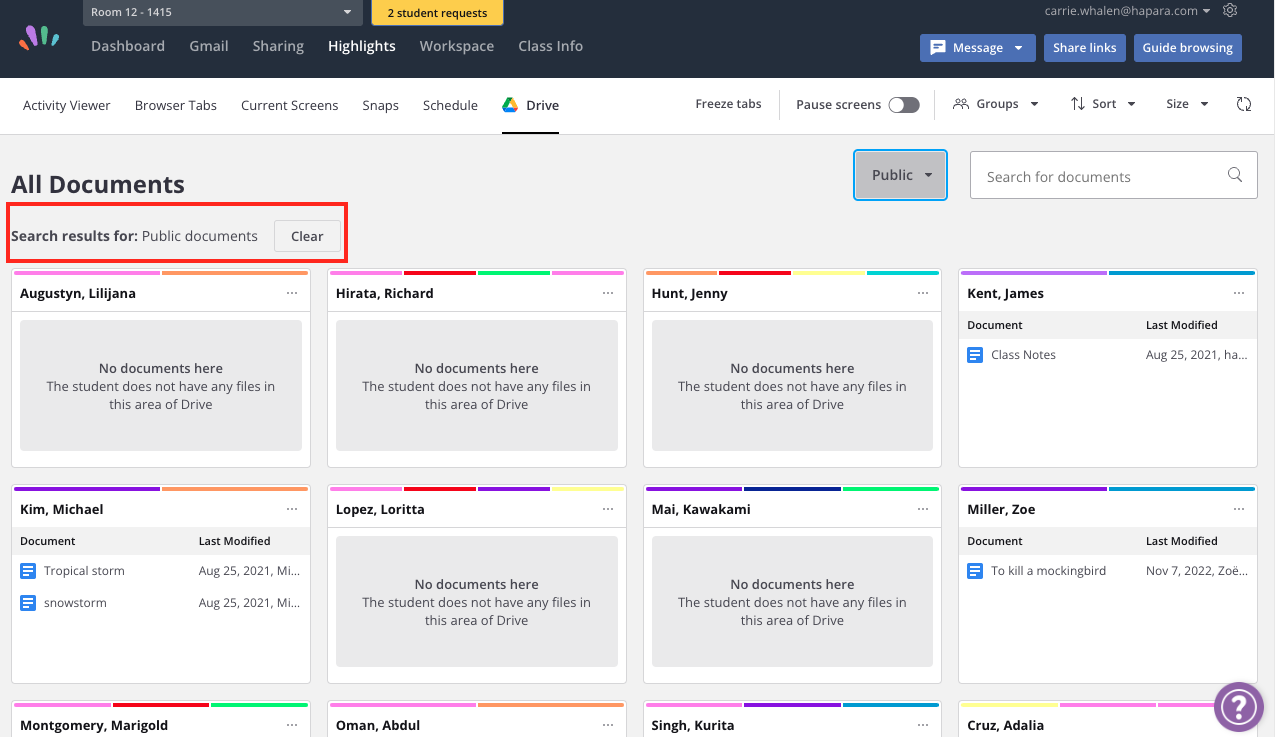 Searching for documents
There may be times when students all have their own copy of a file with the same name in their Drive and you would like to have that be the only file shown. Other times, a Google Drive file could contain keywords that you would like to find in the Drive of each student in your class.
To see files containing specific file names or keywords use the Search for documents box. First, click the box, then type the file name or keywords and press enter. You will see files that only contain the search results listed in your Student Tile view.
To remove those search results, click the Clear button on the left-hand side.