Workspace shortcuts and timesavers Follow
In this article:
Collaborating with other teachers
Creating Google Files in Workspace Cards
Adding a link to an Evidence Card
Hāpara Workspace allows you to share engaging and interactive online lessons, projects or units with students. It also helps you differentiate instruction, personalize learning and manage student progress. Workspace is truly a powerful tool, and there are some shortcuts and timesavers that will make it even easier for you to get started.
Collaborating with other teachers
You can work with other teachers in your school or district to design a Workspace together. This will allow you to tap into different perspectives and ideas and also share responsibility for student learning.
In an individual Workspace, on the bottom of the left-side menu, you can add teachers or other colleagues. Once you add a teacher, they will be able to edit the Workspace content and manage learning with you.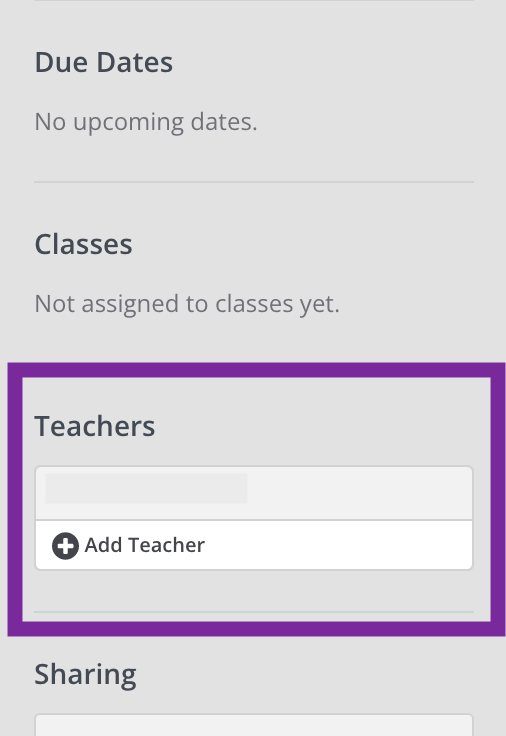 Using a "teacher-only" group
In a Workspace, you can create a "teacher only" group in the Students & Groups tab as a way for you to share and store content for the Workspace.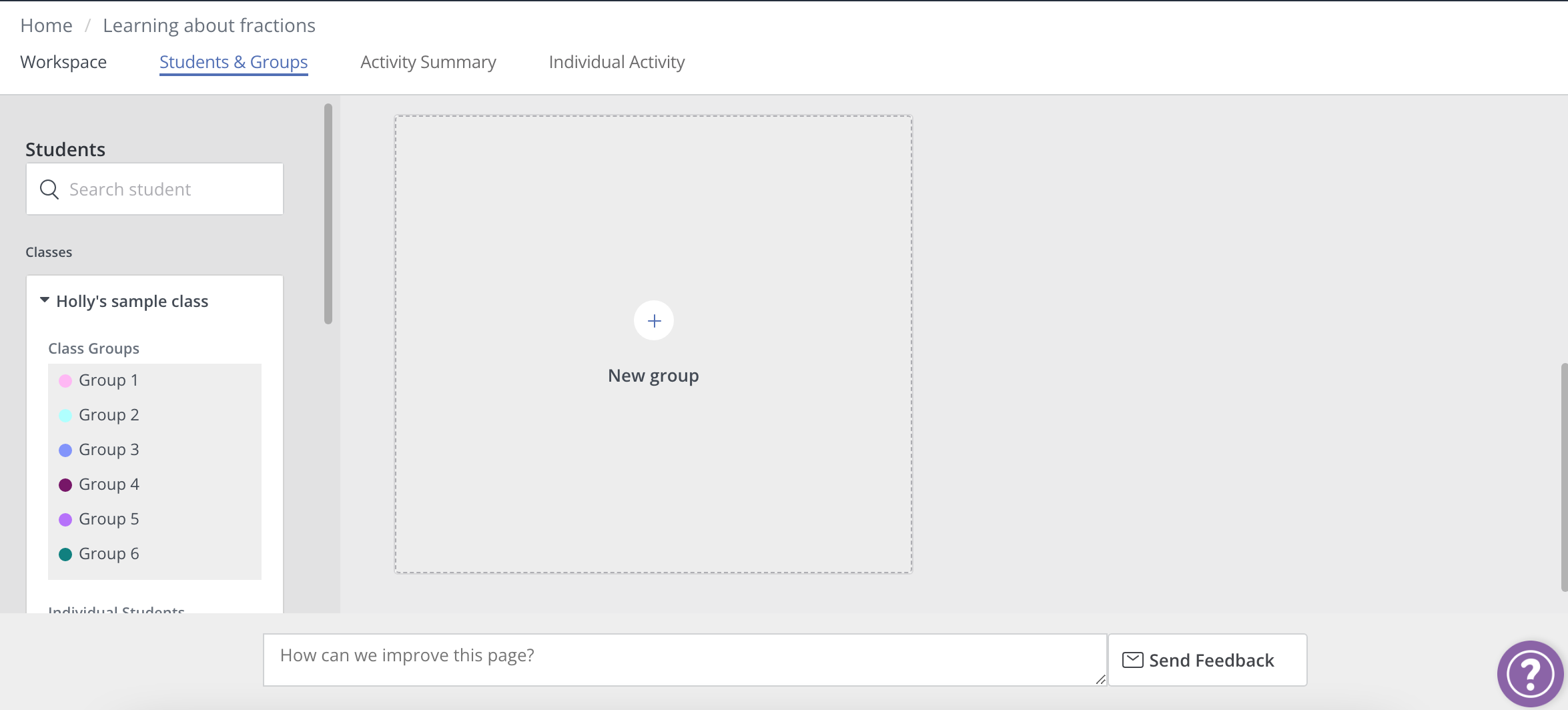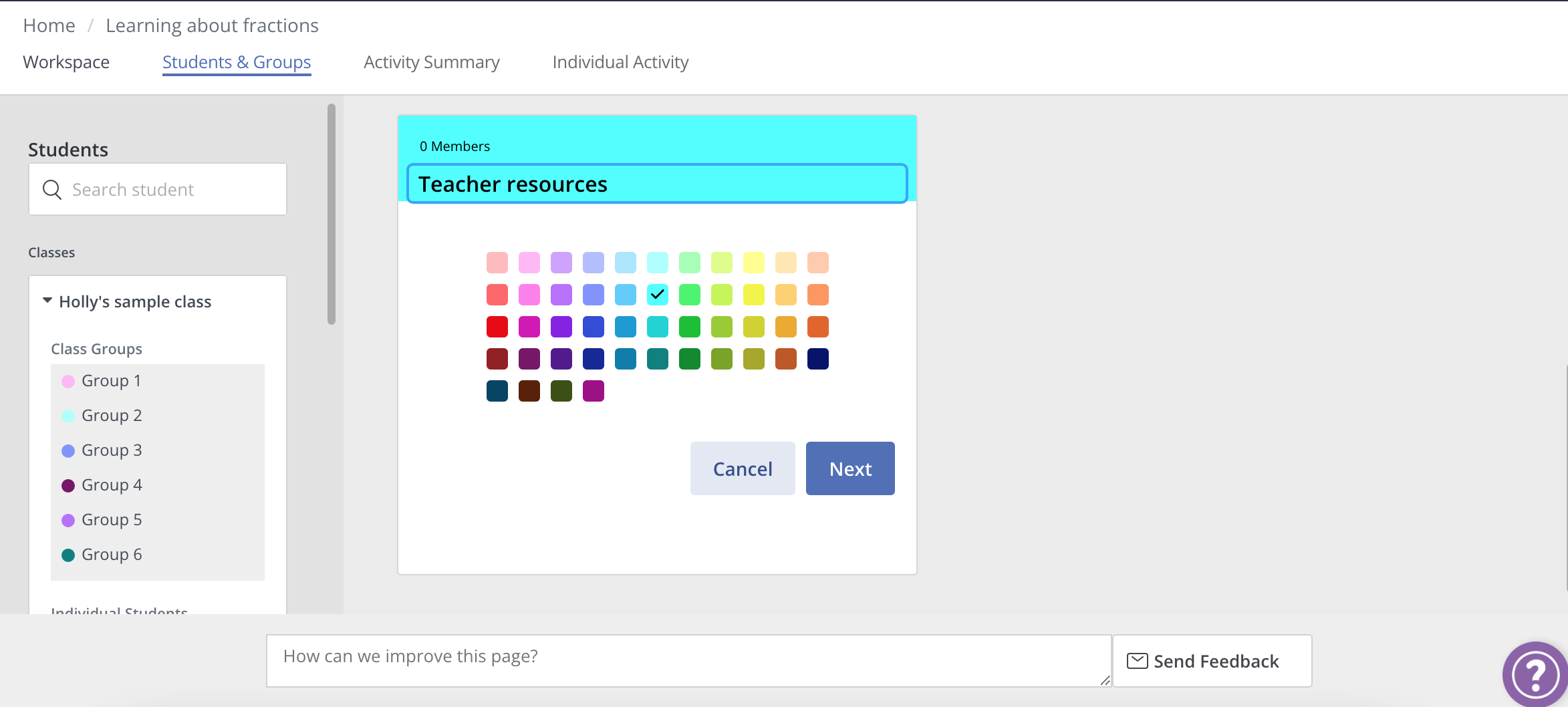 This could include resources, documents, lesson plans, assessments and other digital content. When you assign Workspace Cards to the teacher-only group, it allows your team to keep all of your content in one place: the Workspace.
This will save your team time, as you won't have to track down resources from different places.
Here are some ways you can use a "teacher-only" group in your Workspace:
Uses

What is it?

Examples

Planning documents

Lesson plans

Collaborative planning document

Calendar

Create a Goal Card with the title "Lesson plan."

Upload a Google Doc lesson plan or create a new Google Doc in the Workspace Card to begin writing your lesson plan.

If you are working collaboratively with another teacher designing the Workspace, add another Workspace Card for any collaborative planning documents.

Collaborative planning documents are great to keep track of meetings, tasks, progress, action steps and reflections.

Create another Workspace Card for a calendar to keep track of important dates and timelines.

Resources

Instructional resources

Student resources

Create a variety of Resource Cards that include instructional resources and tools to enhance learning.

These might include resources that you find to support students.

For example: images, articles, video segments, links to sources and information related to the content

All about the students

Individual student information

Groups of students

Progress and mastery tracker

Content that you are not ready to share with students yet

Create different Workspace Cards that allow you to gather information about and for students.

Create a Google Sheet that includes a list of all students and any IEP or ELL data/modifications or notes about individual students that will support learning.

You can also include another sheet with your Workspace groups, group names and group information.

Create a Google Sheet for tracking mastery of learning objectives. You then can document where a student is (advanced, proficient, basic or below basic) for each learning objective that is covered in the Workspace.

Include different Workspace Cards with content that is not ready to share with students.
Creating Google Files in Workspace Cards
You can create a Google Drive file directly from a Workspace Card without having to leave Workspace. You have the option of creating a Google Doc, Sheet, Slide or Drawing. For consistency, it will automatically be named using the title of the Workspace Card. This is a great way to save steps and time as you create or adapt a Workspace.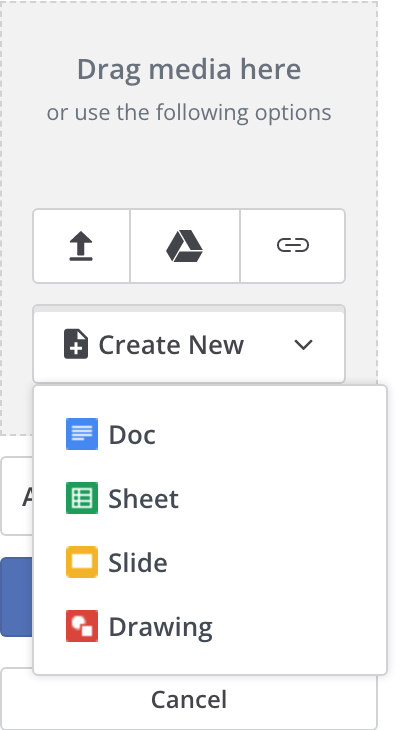 Adding a link to an Evidence Card
Unlike other Workspace Cards, Evidence Cards can only contain one item in the media section.

Sometimes you may want students to use two different tools for an assessment, though. To get around this, you can put the link to the other tech tool in the description box of the Workspace Card.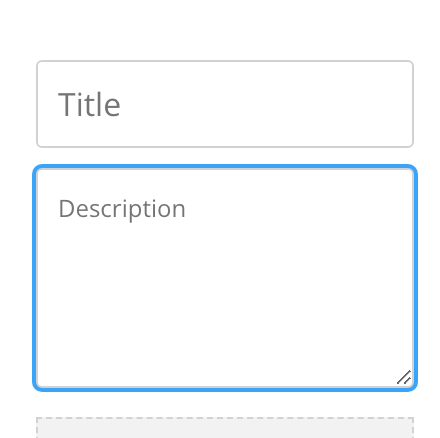 Then your students can copy and paste the link into a new tab and complete the task. They can then take a screenshot of their work or upload a link to the Evidence Card to demonstrate learning.
Learning Hub
When you need help using Hāpara, you might ask the Hāpara Community or a Hāpara Champion Educator in your school or district. While you are in your Workspace, you can also access the Hāpara Learning Hub.
You will find relevant video tutorials, you can search for support articles and you contact the Support team. You can also learn about badging and certification opportunities to take your Hāpara knowledge to the next level!