You can return student work either for further edits, or as the final assessment, and you can choose to include a grade or not.
The first is visible through the Evidence Card itself:
In the Activity Status area on the card
Click the Submitted tab
A pop-up will show listing all evidence submitted by students
You can add a grade/assessment in the box (or leave it blank)
Then choose whether you want to Return for edit to the student so the student can edit their evidence, or Return final, in which case the student will not be able to submit this evidence again: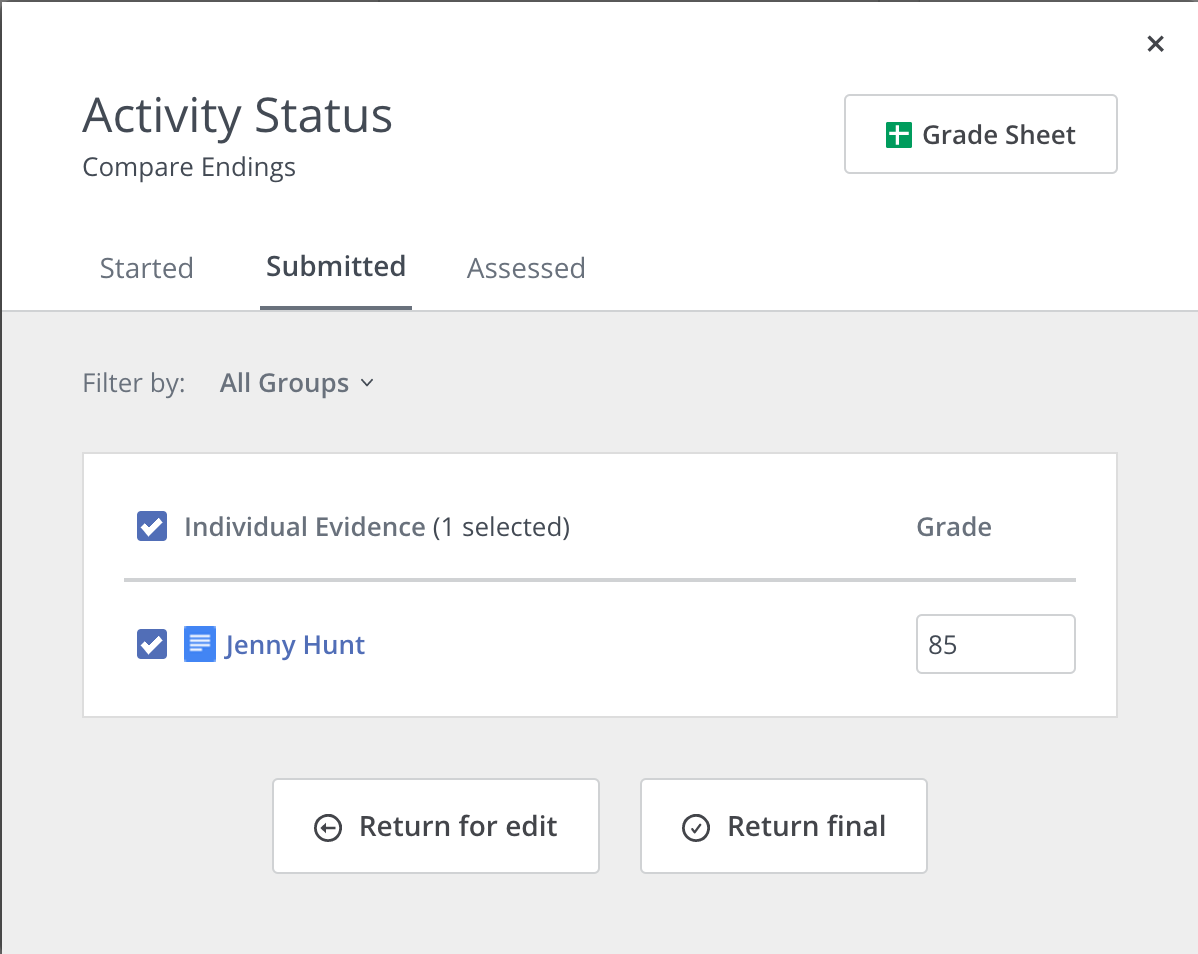 There is also a Grade Sheet available for each published Workspace, which can be accessed by clicking "Grade Sheet".
This is saved in the Workspace folder on the teacher's Google Drive and contains a list of all students, groups, and evidence cards along with any grades the teacher has issued through Workspace.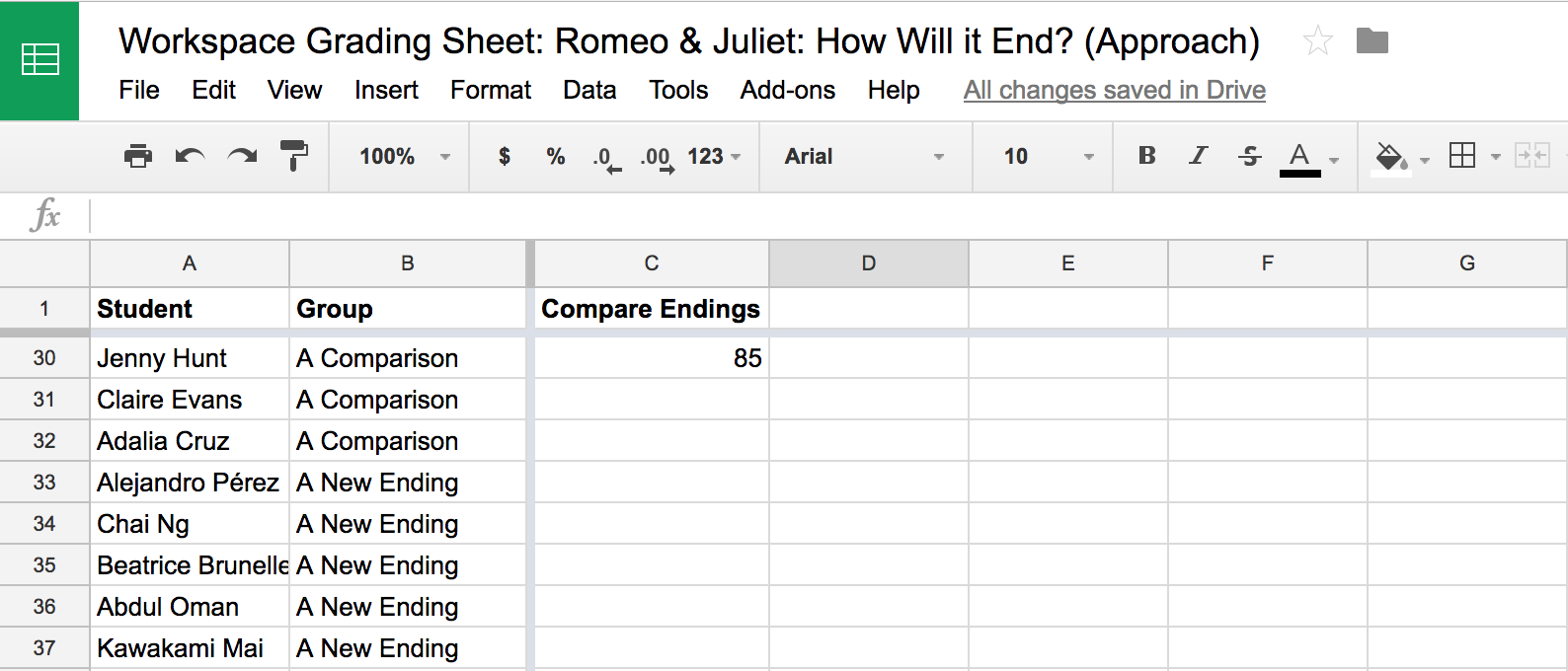 We do not recommend editing the Grade sheet as this can break the integration between Workspace and Google sheets. If the Grade Sheet is no longer updating with new grades, please delete the existing Grade sheet and then go to Workspace to click the Grade sheet button to create a new sheet, with a fresh integration.
Another method to return evidence to a student is to click into the Activity Summary page of any workspace.


Here you can view submitted evidence and return for edit or return final.