Managing your Chrome OS version and updates Follow
In this article:
Chrome OS overview
An important part of managing your Google environment is ensuring that the version of Chrome OS on your Chromebooks is up to date.
In addition to major version updates, these releases include software updates and security fixes that go out more frequently.
Ensuring that your devices use the latest version is key to staying current with the latest changes to get the most out of Hāpara.
How do Chrome OS updates affect Hāpara?
Chrome OS software updates and bug fixes can have a large effect on the way that Hāpara operates.
In addition to ensuring that Hāpara functions in the correct environment, these updates can have a huge impact on the performance of Teacher Dashboard, Workspace and Highlights when Google releases changes that provide new capabilities.
For example, Chrome OS version 31 enabled the Highlights extension to be restarted automatically when terminated by a student, increasing Highlights's reliability -- as students can no longer disable the Highlights extension in Chrome.
Configuring your devices to run the latest Chrome OS version can ensure that any changes of this nature will take place for you automatically in Hāpara.
Am I running the latest version of Chrome OS?
You can tell whether you're using the latest version of Chrome OS by visiting whatsmybrowser.org while using Chrome.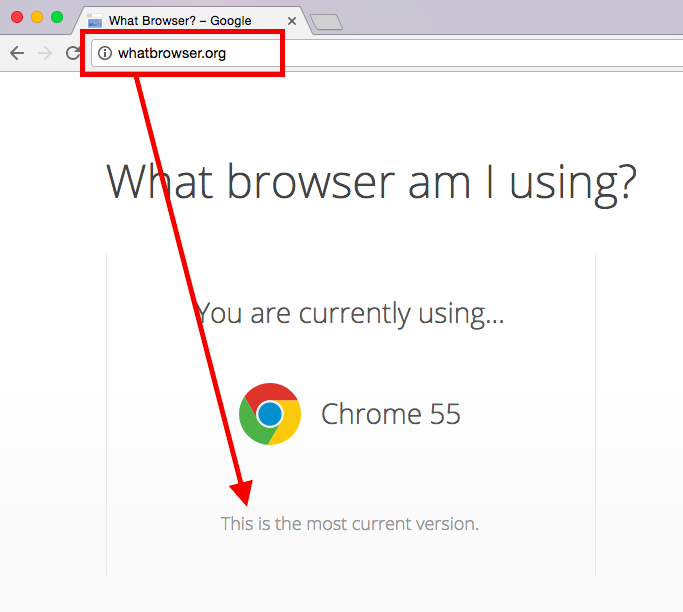 More Chrome OS version details can also be returned by typing ' chrome://version' into Chrome's address bar.
Managing Chrome OS versions in your Google environment
To ensure that you are always running the latest Chrome OS version we recommend that you configure your Google environment's Device Settings to:
Allow auto-updates. By default, Chrome devices update to the latest version of Chrome when it is made available. We recommend keeping the default auto-update settings for Chrome devices in the Google Admin console, which are set to auto-update when the new release hits the Stable Channel.
Restrict your Google Chrome version to No restriction at most.
Specify the release channel for your organizational units as: Move to Stable Channel.
These settings can be found in your Google Apps Admin console by navigating to Other Google Services > Chrome Management > Device Settings.