Contact Hapara support Follow
If all previous steps fail, please try an Incognito window, ensuring that third-party cookies are not blocked.
On your computer, open Chrome.
At the top right, click More New Incognito Window.
A new window appears. In the top corner, check for the Incognito icon .
Block third-party cookies should be disabled as per screenshot below.
You can also use a keyboard shortcut to open an Incognito window:
Windows, Linux, or Chrome OS: Press Ctrl + Shift + n.
Mac: Press ⌘ + Shift + n.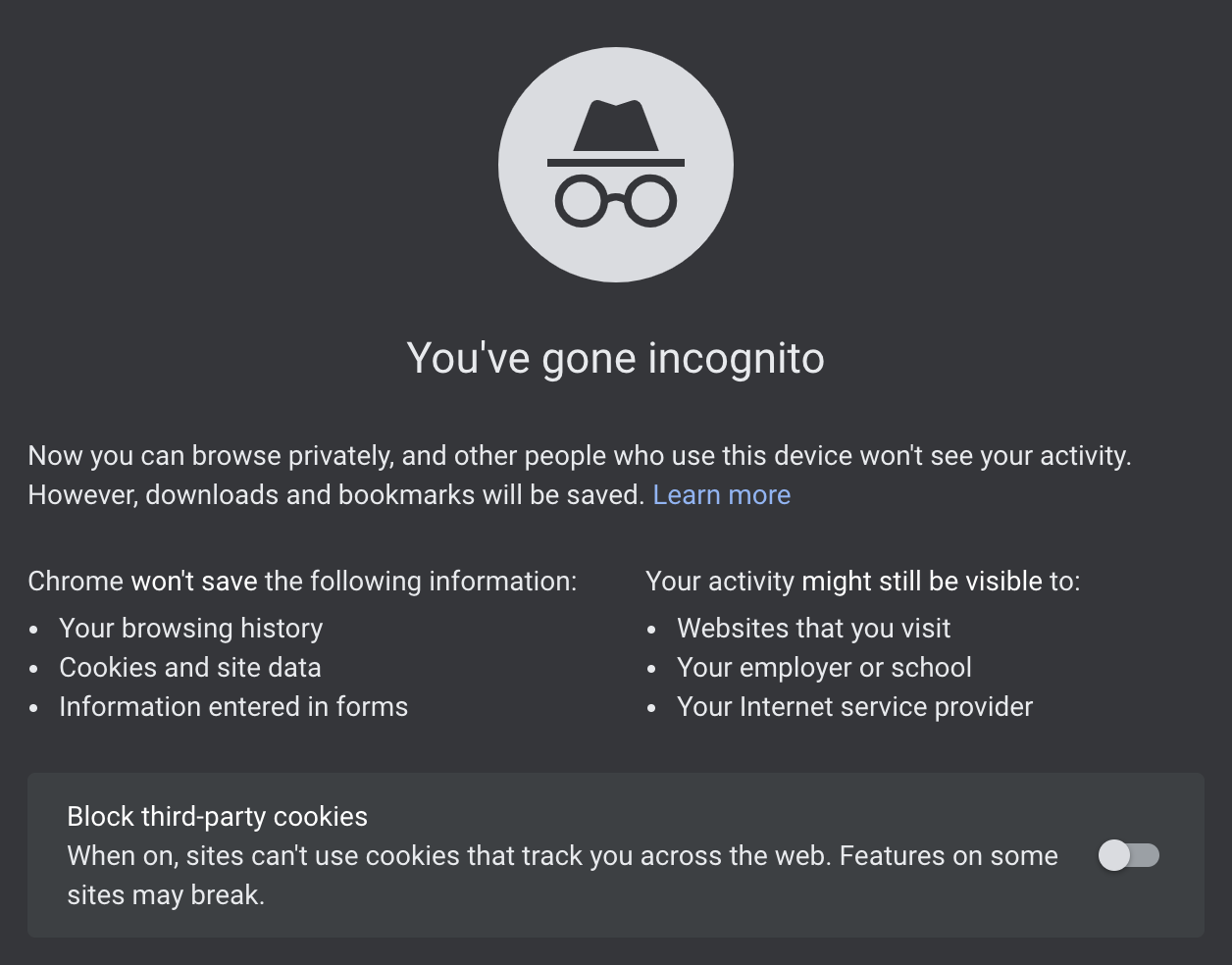 If you are still unable to access Hāpara after completing all these troubleshooting steps, please submit a support request.
Troubleshooting login, access and display problems
→
1. Logout of other Google accounts
→
2. Clear browser cache and cookies
→
3. Check third party cookies are not blocked
→
4. Contact Hapara support (viewing)