Using Workspace for professional learning & development, and adding teachers to groups Follow
In this article
Using Workspace for professional learning overview
You can add teachers to groups in Workspace, so they can interact with the board as a learner. This is an easy way to deliver professional learning/development to teachers in your school.
One of the benefits of delivering professional learning through Workspace, is enabling teachers to experience the platform as their students do. It's a great way for them to get more comfortable with Workspace and to use it more effectively when delivering instruction.
Loading teachers to Workspace as learners
When creating the Workspace, select I'll create my own groups from below the Classes list: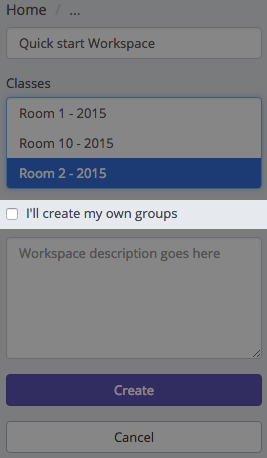 When in the Workspace, click on the Students & Groups option at the top of the page:

Create a group by clicking the Create a new group area on the Students & Groups page.


Add a name for your group, choose a group color (if you'd like a specific one) and then click Done. Note that this group name will be visible to teachers/learners in the group.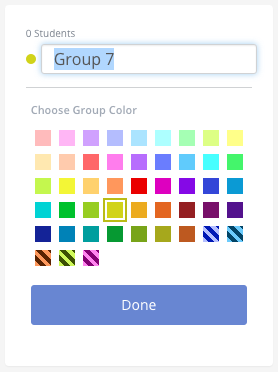 On the left-hand side of the page, below the list of your classes and students is an Add Teachers area. You can add teachers' email addresses into the text entry box (it will accept one or more) and then select Add Teacher.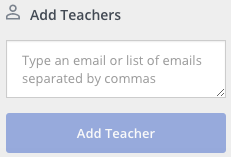 Adding teachers to groups in Workspace
You will see the teachers appear underneath a Temporary teacher list heading. Select the teacher's name and drag and drop them from this list into the groups you want them in.
Note: while teachers will stay in the groups you add them to, the list on the left-hand side of the page is temporary and will not persist if you leave the page. If you want to add more teachers, or the same teacher to a different group, you'd need to type them in again and drag and drop into the group.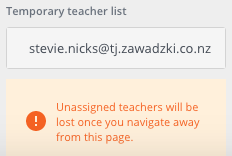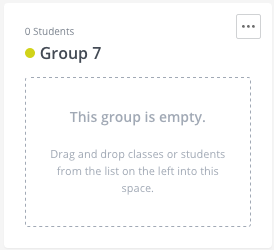 When these teachers log into Workspace they will see the Workspaces they've been added to under Professional learning.
Note that you can be either a teacher/co-teacher on a Workspace, OR be in a group, but not both on the same Workspace.