How to unblock websites for students Follow
In this article:
Unblocking requests overview
If your Hāpara Filter Admin has enabled the option for individual teachers to unblock websites for students, you can receive unblock requests from students who have been mapped to you. You will receive these requests via email and in your Hāpara Filter Teacher Portal.
You will be able to approve or deny any unblock requests that come to you, and may be able to customize for whom and for how long any approvals last.
How students make a request
When a student would like access to a website that has been blocked by the Hāpara Filter, they can click the yellow Send Unblock Request button on the block page to request access.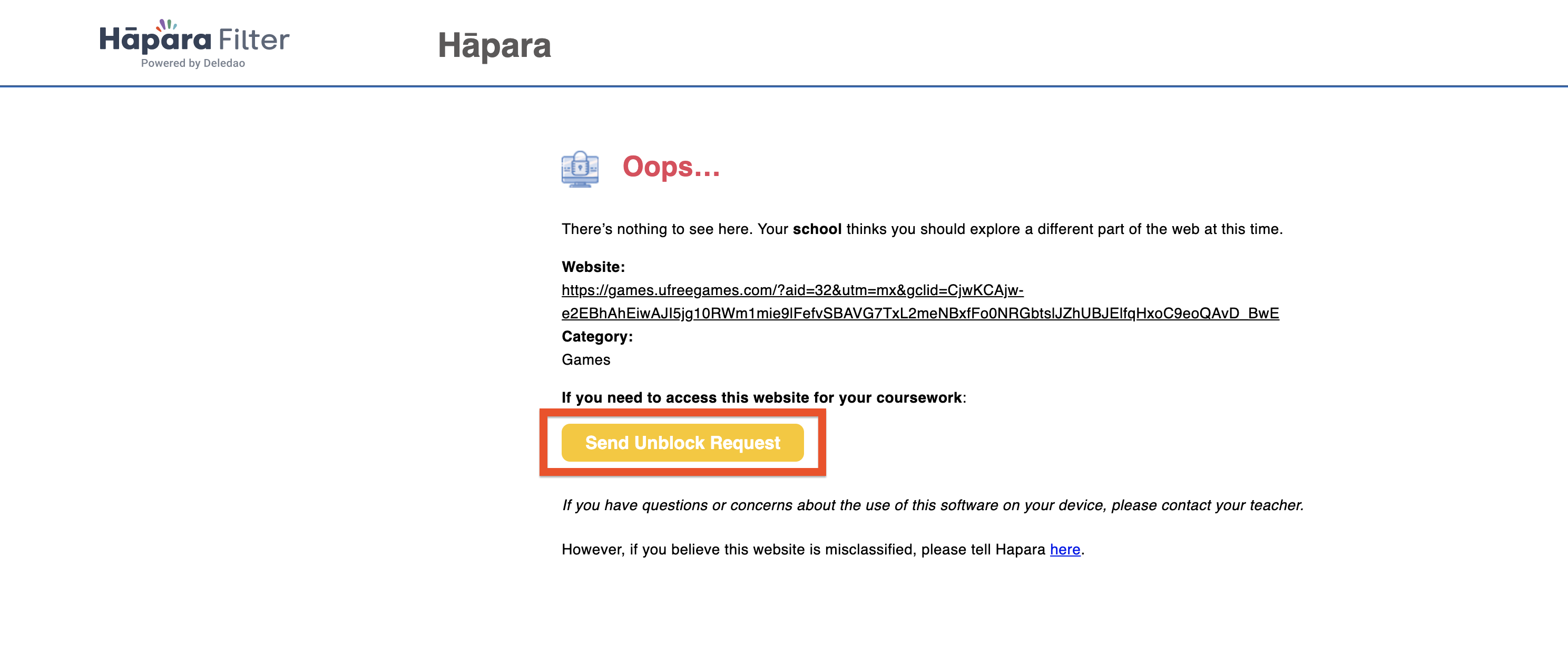 Students will be taken to a request form on which they can select the teacher they would like to send the request to, and provide a comment about why they need access to that site.
You may wish to discuss with your students what sorts of websites you are willing to unblock and under what circumstances.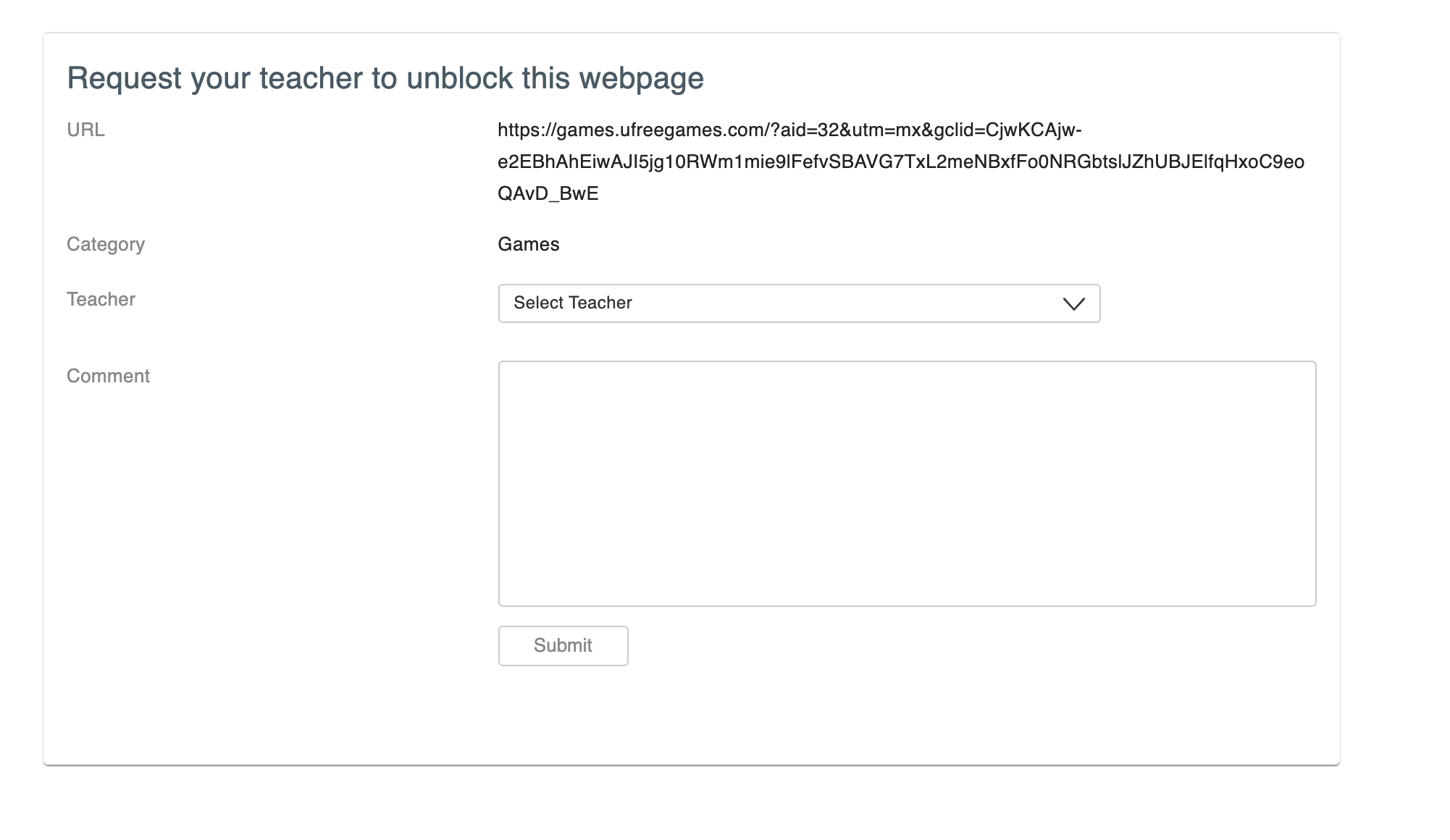 Once the student clicks Submit, they will see the following message confirming their request has been sent.

If you approve or deny the request, the student will receive an email letting them know. If the request was approved, the student will have access to the website for the period of time you have set.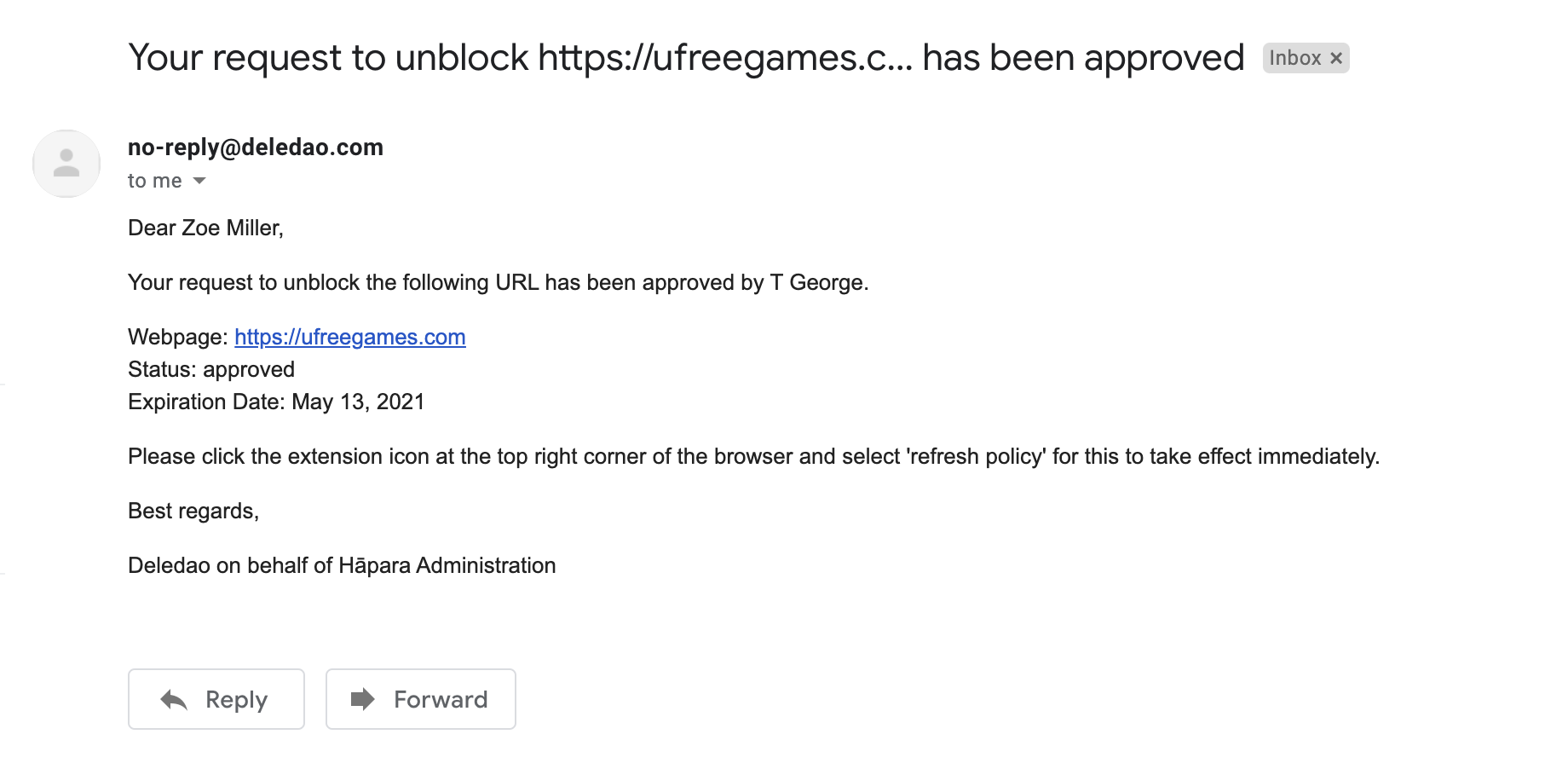 How to approve/deny unblock requests
When a student requests access to a blocked website, you will receive an email informing you of the request. You can click the link in the email to open your Teacher Portal, where you can accept or reject the request.
Note - you can only receive requests from students who have been mapped to you in the Hāpara Admin Console.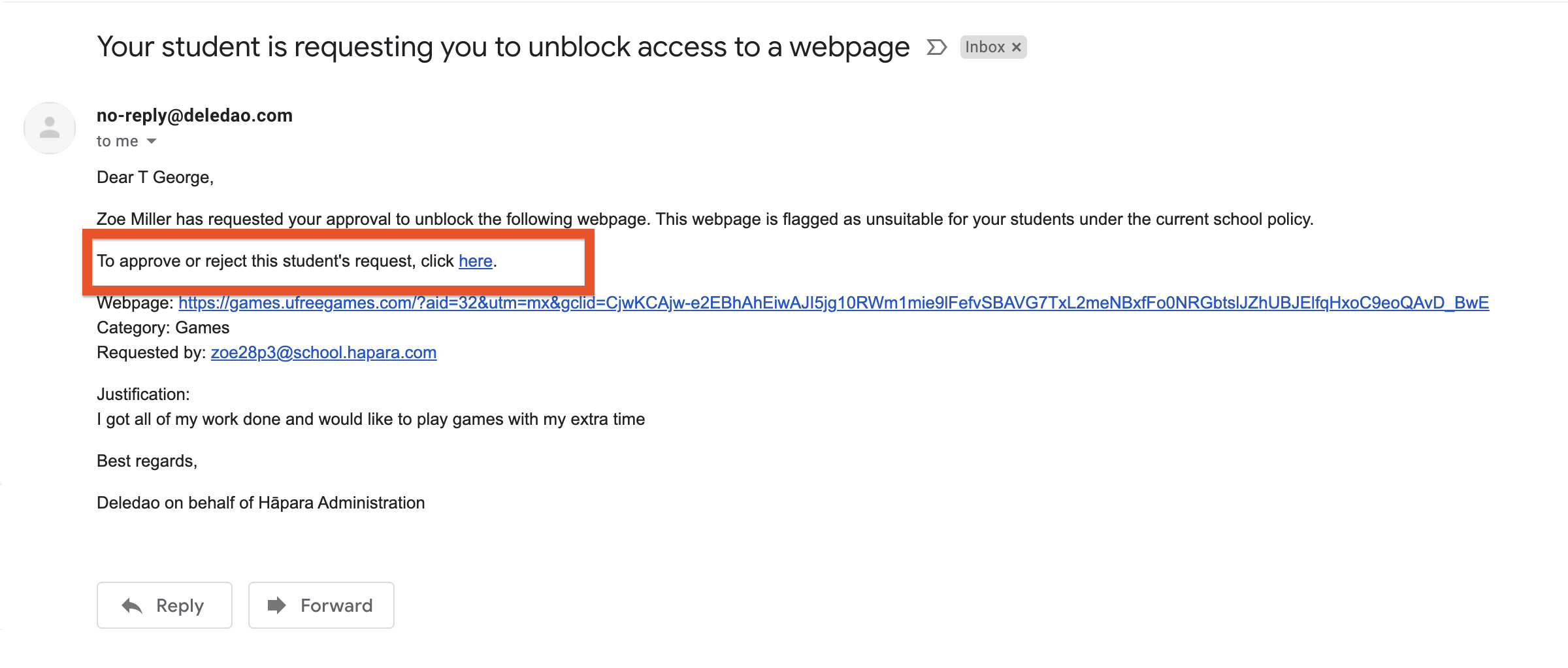 You can also access all requests directly in your Teacher Portal under Pending Requests, where you can choose to approve or reject any request.

You can click on any URLs to view the website before making a decision. If you approve a request, you will need to determine:
whether you want to unblock the entire website or just the requested URL.
whether the site will be unblocked for just the student who requested it, or for the student's entire OU
how long the website will remain unblocked
Note - some of these settings are customizable by your Hāpara Filter administrator and they may not all be turned on for your school/district.
Once you have configured you approval, click Approve. The student(s) will now be able to access the site for the set period of time.