Deledao ActiveScan, presented by Hāpara troubleshooting: Google search redirect or asking for Captcha verification Follow
In this article:
Why this happens
When the Google SafeSearch option is turned on in Deledao ActiveScan, presented by Hāpara, you may experience a redirect loop and/or users may be asked to verify that they're not robots with Captcha.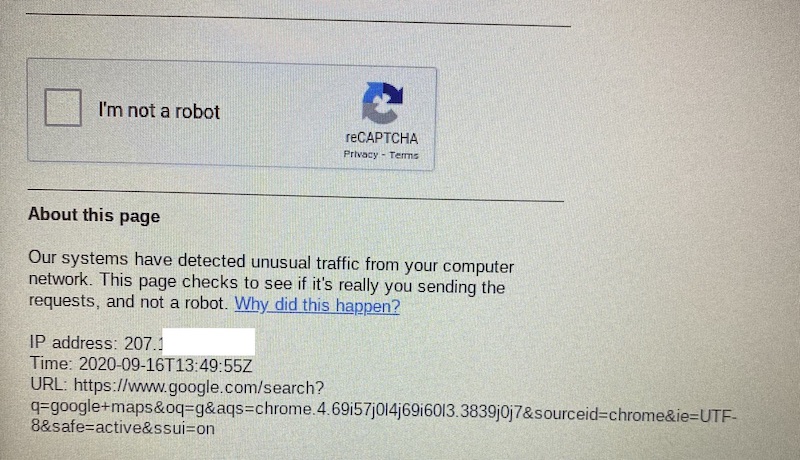 This happens when devices or software on the same network are trying to enforce Google SafeSearch at the same time. Google SafeSearch enforcement is done by rewriting the URL to add the "safe=strict" parameter to the search URL. When more than one safe search enforcer is in use, they can conflict with each other. This causes a redirect loop as they keep rewriting the URLs in their own ways. As a result, Google will detect a lot of traffic from the same IP address during a very short time period and thinks the traffic may be generated by robots.
How to fix it

Check the settings of your firewall and other filtering devices or software. If applicable, turn off Google SafeSearch settings.

Google SafeSearch can be left enabled in your Google Workspace settings. This should be the only place enforcing Google SafeSearch.

Log into the web filter admin console.

Go to Policy Manager.

Turn off Google, Yahoo, Bing safe mode and Block Google search tracking in the related rules.
The new policy should take effect on all associated devices within minutes. You can force the update by asking users to click the Refresh policy button in the web filter extension icon menu.

The problem should go away in a few minutes.