How to create a new Workspace Follow
To get started with Workspace, you can copy a publicly shared Workspace from the Discover tab, copy a school created/approved Workspace from the Our Library tab, or create your own Workspace from scratch.
To create a new Workspace, click the Create button in the top right corner of the My Workspaces tab.

You will be taken to the create page, where you will need to give your Workspace a title. You can also give your Workspace a description that provides students with more context and a cover image at this stage.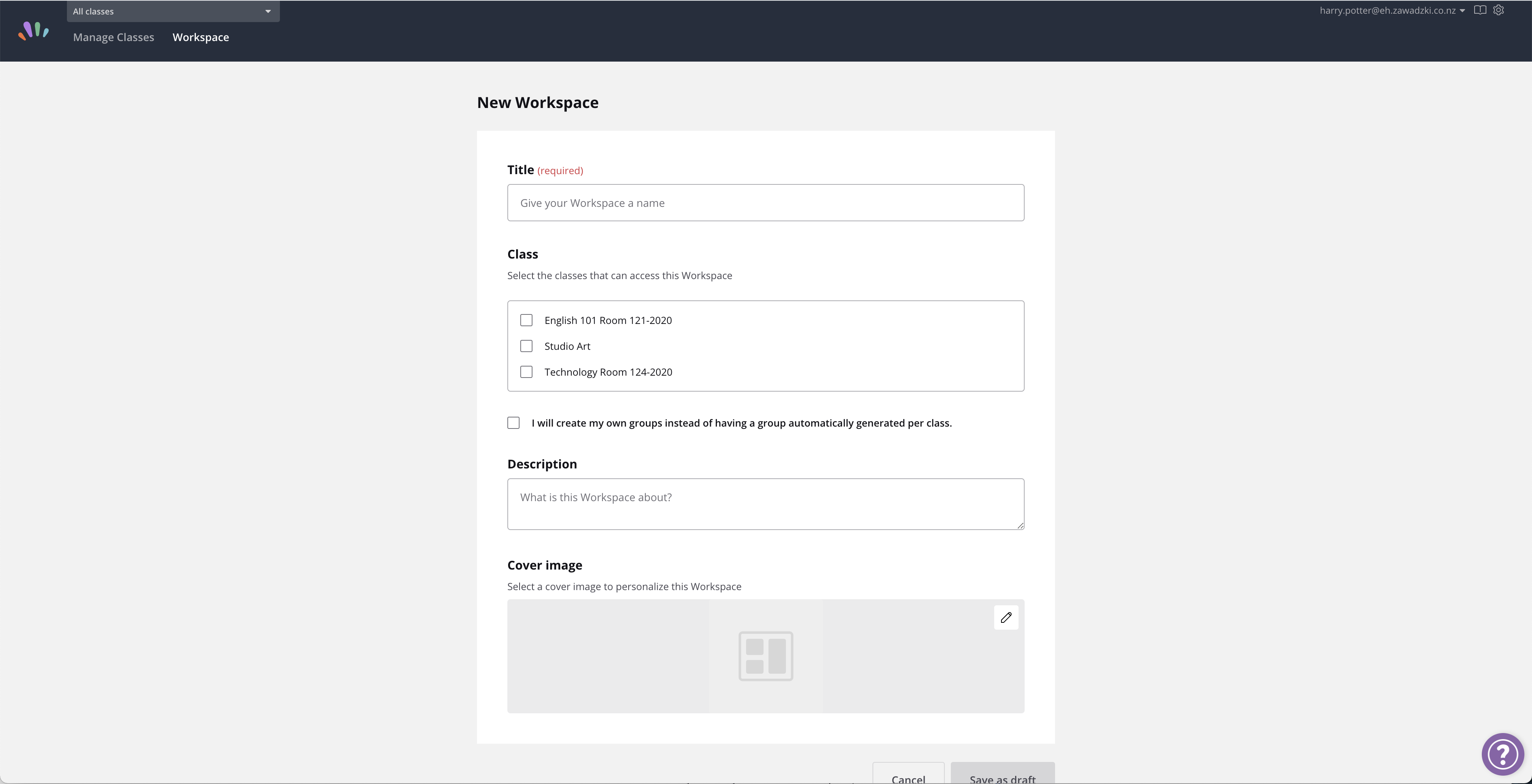 Workspace has a quick start feature. If you attach classes to your Workspace at this stage, it will automatically create a group within the Workspace for each class. To add a class, just tick the box next to the appropriate class names.
If you would prefer to manually assign learners to groups select "I will create my own groups instead of having a group automatically generated per class" below the Classes list: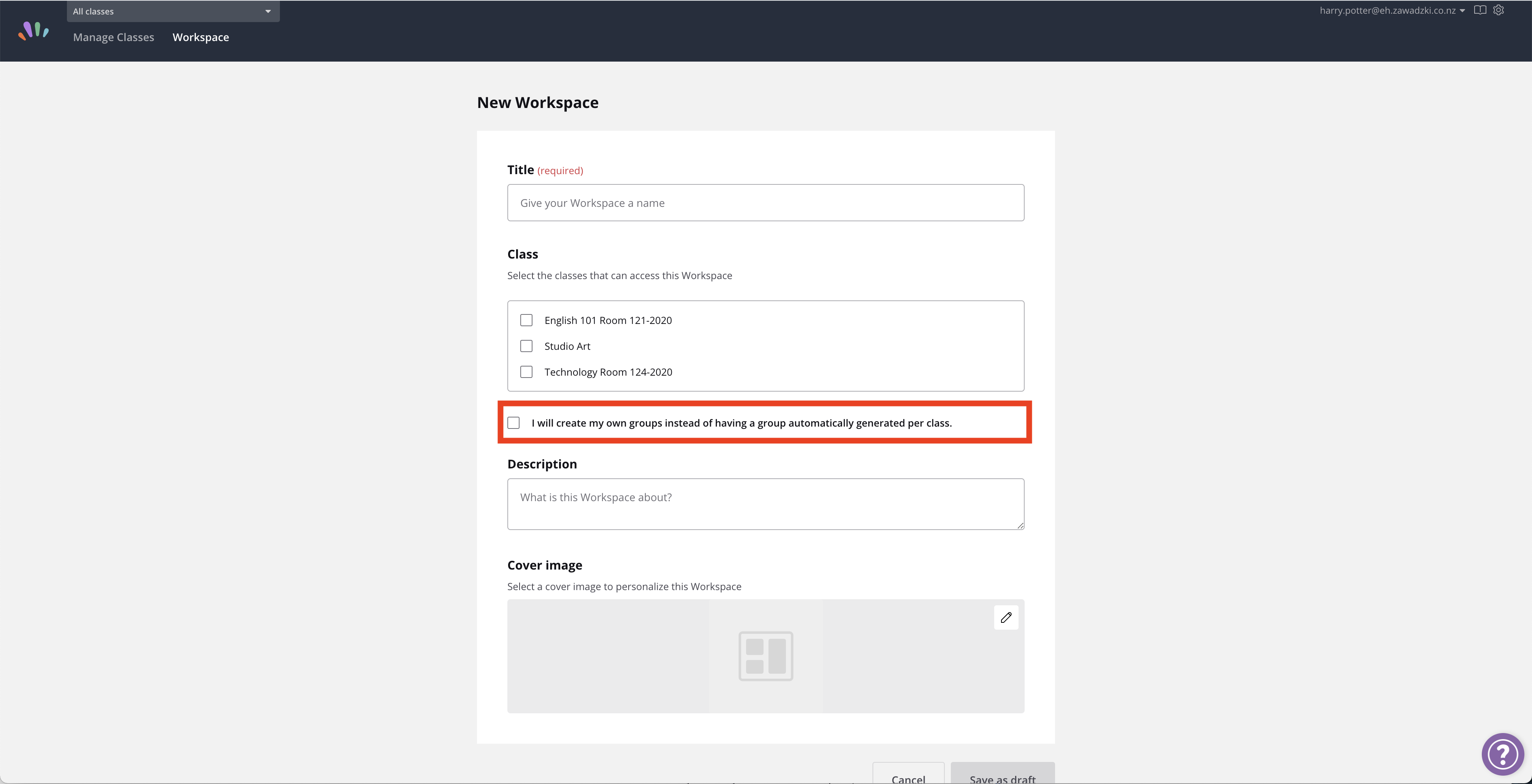 To learn more about creating your own Workspace groups, read this article.
Once you have finished setting up your Workspace, click Save as draft. Even if you have already attached classes, the Workspace will not be visible to your students until you Publish it.
For example, to get started with a simple assignment:
Create a new Workspace, select a class and leave the I will create my own groups box unchecked
Add an evidence card with the work you want your learners to complete, this is often attached via Google docs.

Goals, resources and assessment criteria can all be left blank if you choose.

Once you publish the Workspace, your learners will receive the simple assignment.