Setting G Suite for Education policies: Step 2 Follow
Block apps or extensions (best practices)
Some apps and extensions can prevent Highlights visibility. Hāpara strongly recommends blocking the following extensions to prevent student workarounds:
This is managed under:
admin.google.com > Devices > Chrome > Apps & extensions
Apps can be blacklisted by following the steps below:
1. Click the yellow circle and select Chrome Web Store.
2. Search for the app you'd like to blacklist, by name:
3. Choose to Select the Chrome Apps and Extensions Developer Tool.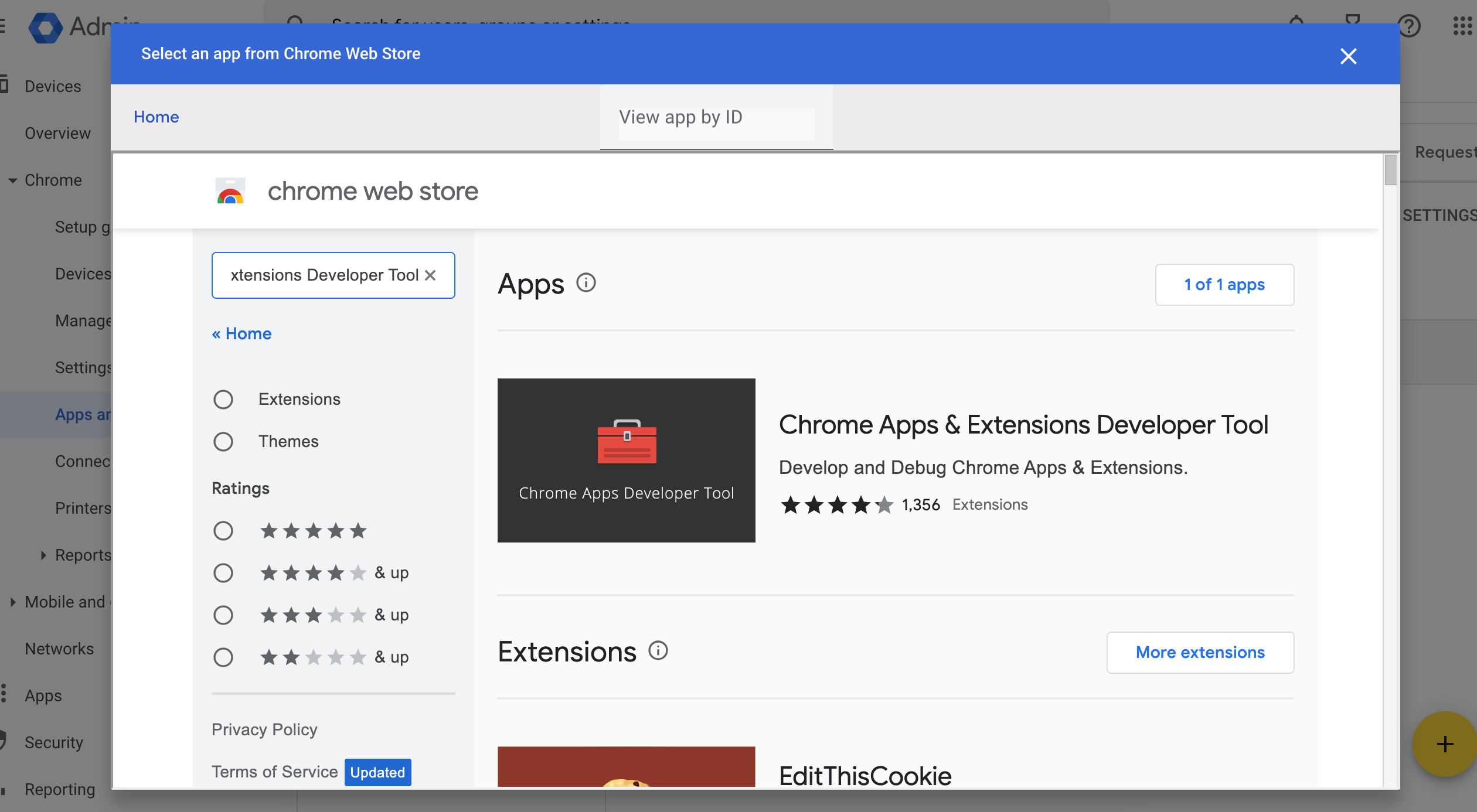 4. Set the extension option to 'Block.'
5. Be sure to click SAVE in the upper right-hand corner.

Highlights Installation Guide
1. Setting G Suite for Education policies

(viewing)

6. Shared device best practices (optional)

→

2. Pushing out the student extension →

7. Privacy: time/IP restrictions

→


3. Verifying student extension connectivity

→

8. Enabling Highlights

→


4. Network access/whitelisting

→

9.

Highlights browser compatibility

→

5. Strengthening Highlights and preventing student loopholes

→