Deledao ActiveScan, presented by Hāpara: Staff and teacher filtering options Follow
In this article:
Staff and teacher filtering overview
It is important to discuss how you will handle the content filtering of the adults in your district or school. This can be customized to fit your individual needs, but we have some options you can choose from as a starting point.
Option 1: No filtering
The web filter extension being pushed to teachers will apply the Default Rule. The removal of the extension will prevent teachers from being filtered in any capacity.
Option 2: No filtering but activity logged
Some districts would like to log teacher activity in Reports, but do not want to block any sites that a teacher tries to access.
To accomplish this, create a new rule on the web filter admin console. In the rule, select the OU that holds the staff or teacher Google accounts.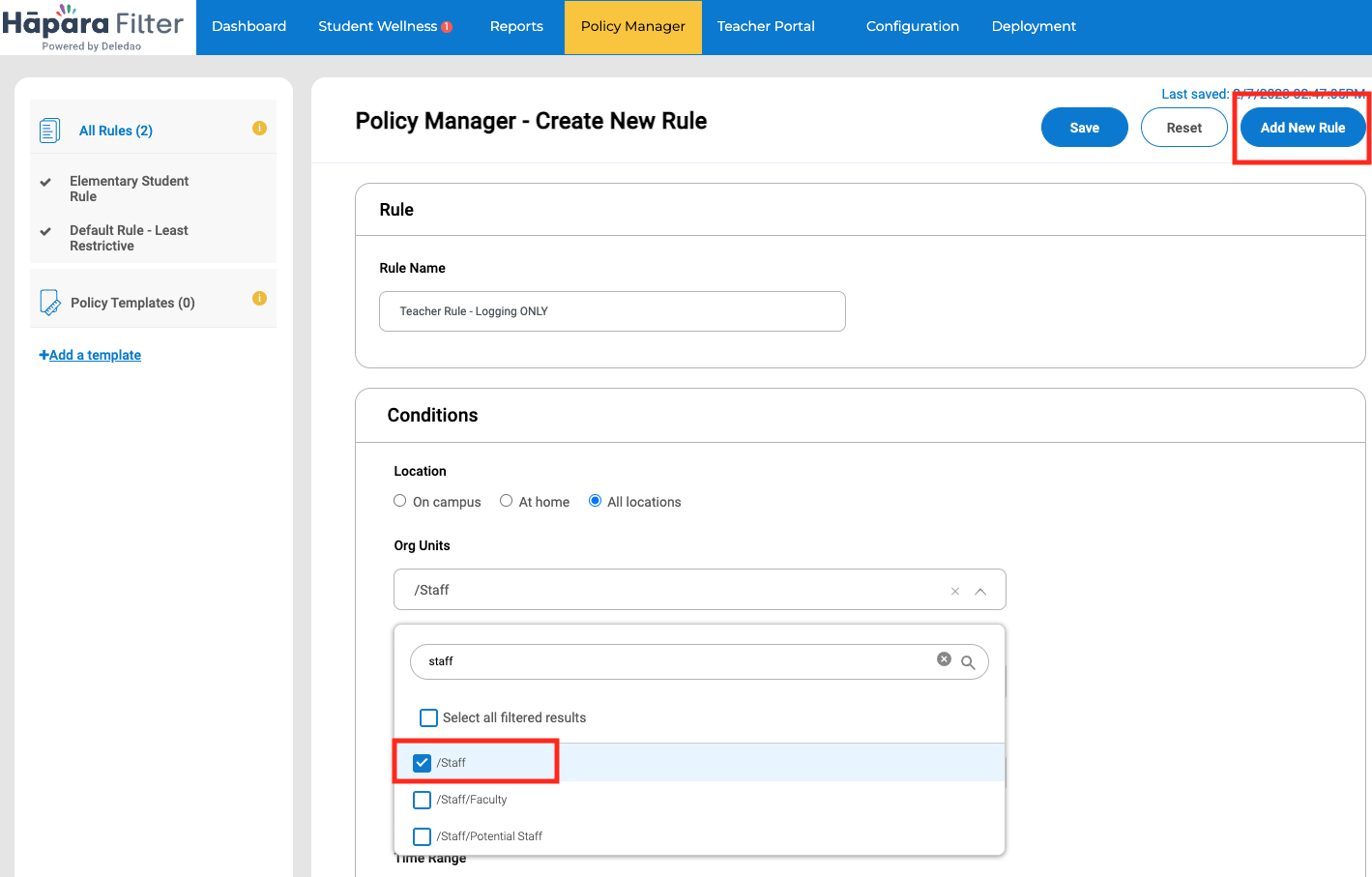 Scroll down to the Real-time Analysis and turn off all text, image and video analysis, as well as uncheck everything under Filter Categories. Verify that no sites are listed in your blocked list and save the rule in the upper right corner.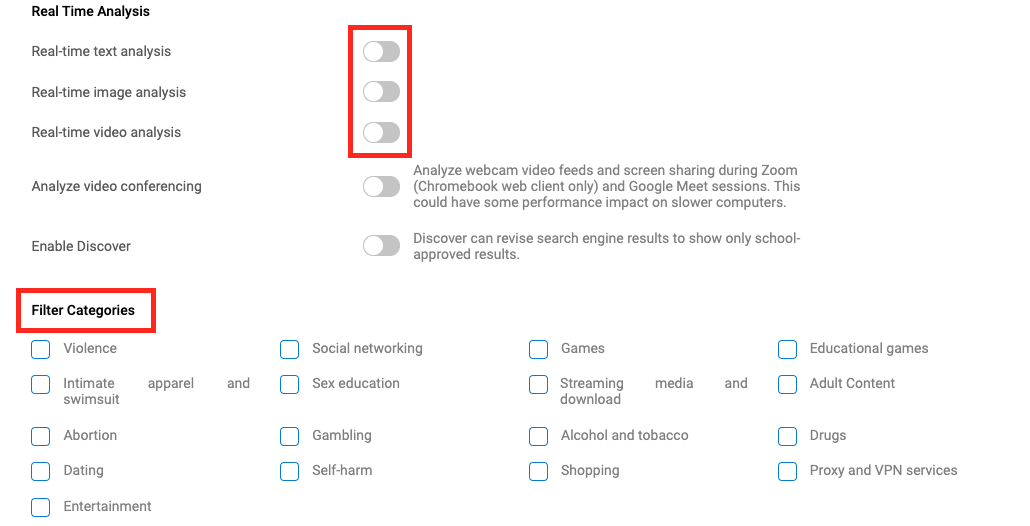 In this situation, push the filter extension to the staff or teacher Organizational Unit. This allows the newly created filter policy to take effect.
Any web activity logged for a staff member or teacher will show in the Reports section of the filter admin console. You have the ability to refine your reporting data based on Organizational Unit or by email address. For this reporting method, choose Allowed since there will be no blocked data history.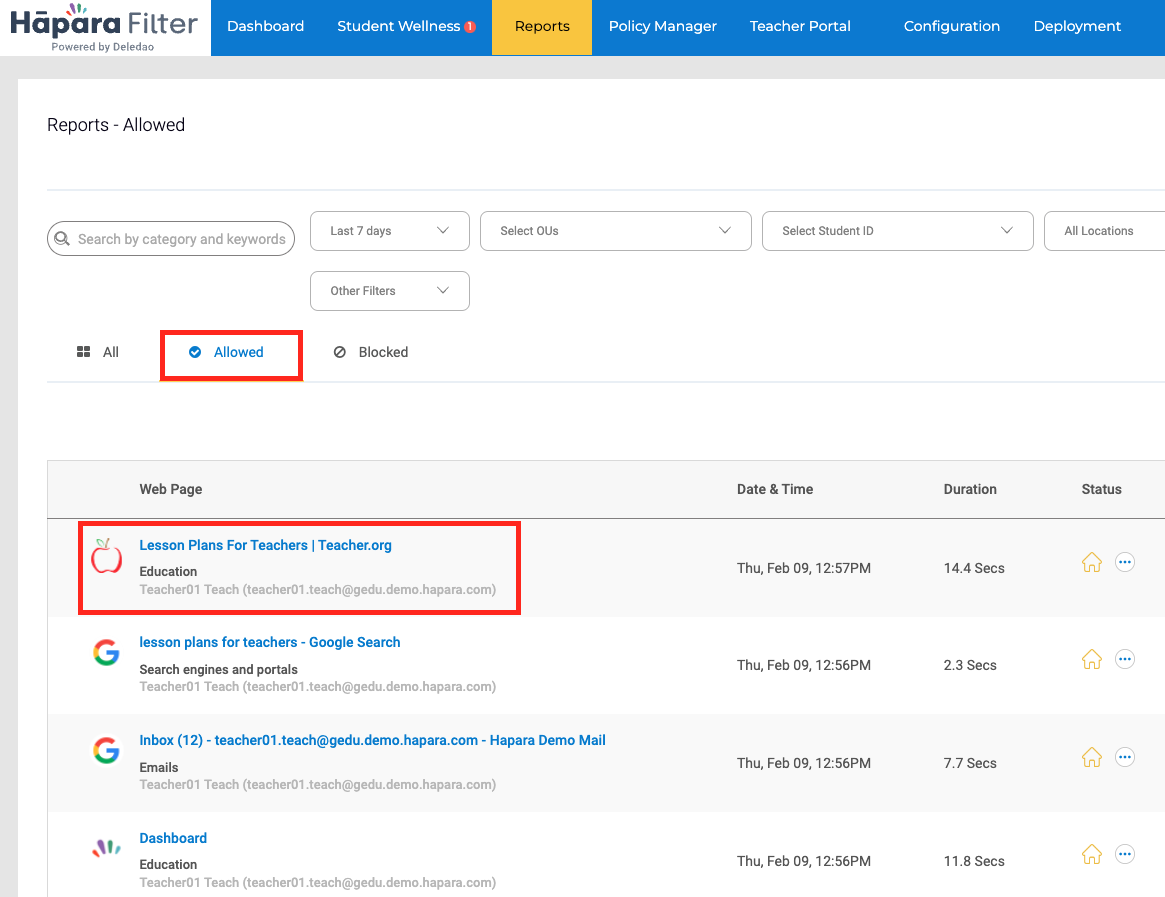 Option 3: Filtering of selected categories only
Suppose you would like to only ensure that the most critical categories were filtered for staff or teacher browsing. The steps will be similar to option 2 above, but the exception will be to select Low Real-time analysis and select only the categories you deem as inappropriate under all circumstances. If you find that the Low Real-time analysis is too strong, you can simply turn it off completely.

Our suggestions are listed below.