What is Workspace used for? Follow
In this article:
Tracking students' mastery of content
Collaborating with other teachers
Hāpara Workspace is a collaborative and differentiated digital space where students can engage in meaningful explorations and embark on personalized learning paths. Using Hāpara Workspace, teachers can curate flexible digital learning activities, differentiate instruction, track online assignments and provide feedback to students — all from one simple platform.
Curating digital content
Workspace is a platform that allows you to organize, present and manage all the online content you want students to engage with for a topic, lesson or unit of study.
The online content students engage with is organized in Workspace Cards.
Cards are interactive rectangles that present students with:
Links to resources and assessments

Descriptions of tasks, goals and criteria for success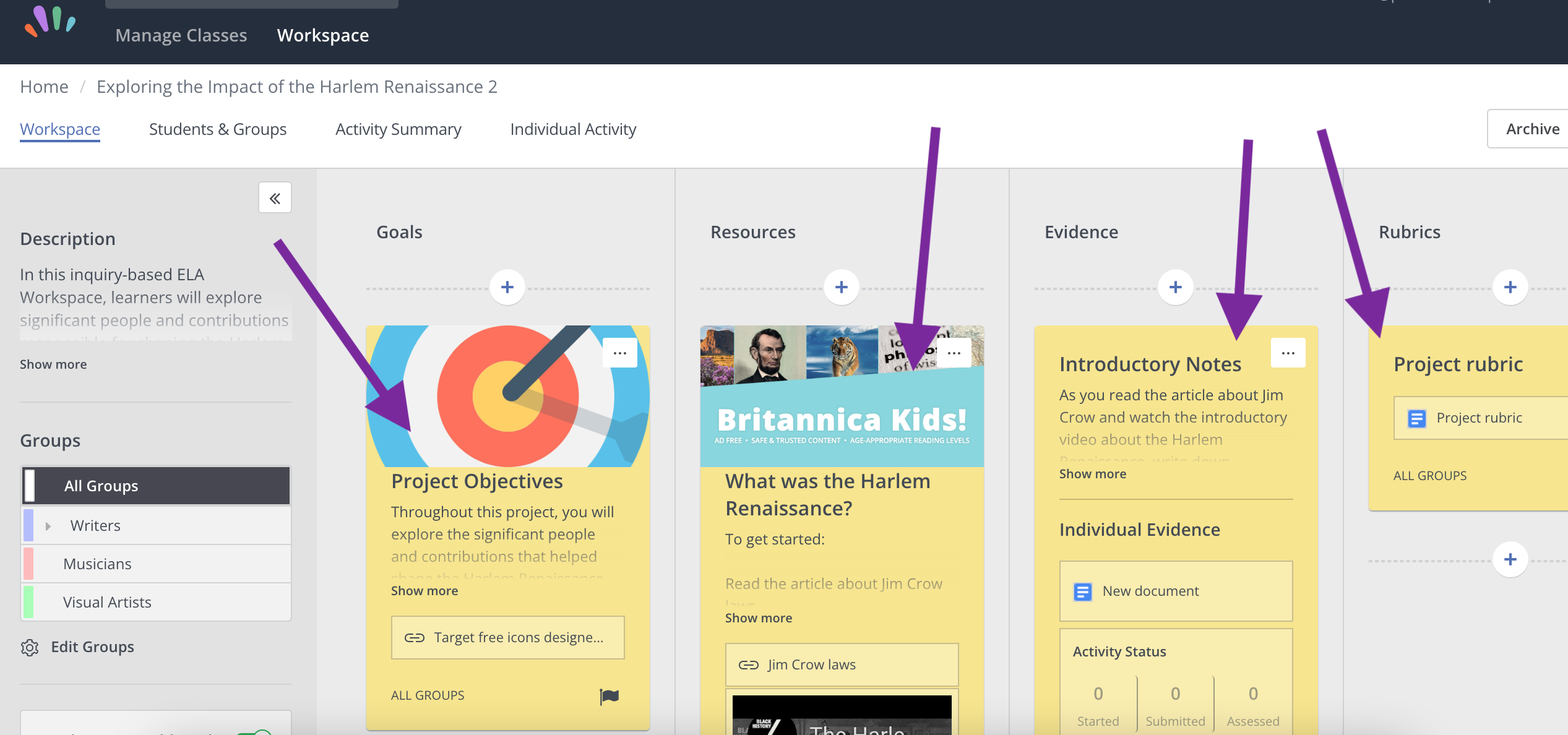 Cards are organized into four default Workspace Columns:
Goals

Resources

Evidence

Rubrics
Note: You can change any of the four Workspace Column headings. Simply click on the heading and type.
Tracking students' mastery of content
The third column is for Evidence Cards, where you can add assessments and other types of activities that show evidence of learning. There are some special features of Evidence Cards you can use to help keep track of students' progress.
Some of these features include:
Start dates and due dates

Visibility into when assignments are overdue

Ability to add grades to assignments and keep track of grading
Personalizing online learning
With Workspace, you can also design work streams that are flexible. Whether you want to make resources and activities visible to individual students or want to allow students to choose their learning path, Workspace streamlines the process. Workspace allows you to easily assign content to individual students and provide choices in the topics and content they engage with.

Plus, in Workspace you can keep track of what individual students are doing and respond to their learning needs with personalized feedback.

Differentiating instruction
Additionally, Workspace helps you differentiate instruction. You can easily create groups within Workspace and tailor resources and assignments based on skill level, learning style and more.
For example, you may want to add specific resources for ELL students or enrichment groups. After you create the groups, you can quickly select which group should be able to interact with a resource.
Or you may want to create a novel study project in Workspace that students will work on in leveled reading groups. After creating these groups in Workspace, students will see the resources and activities you added specifically for their group's learning path. Differentiation is simple with Workspace!
On the left, in the Groups section, click Create groups.

From there you can add Teacher Dashboard groups or create new groups for Workspace.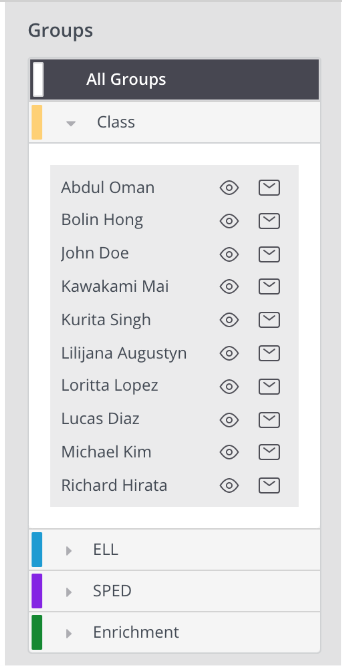 Collaborating with other teachers
If you add co-teachers or other colleagues to your Workspace, you all can edit it together and track student activity. Your Workspace will be rich with multiple teacher perspectives and resources as a result of your collaboration. Whether you work side by side with a co-teacher or want to collaborate with your grade level or department team, you can quickly add them to a Workspace.
On the left, in the Teachers section, click + Add Teacher.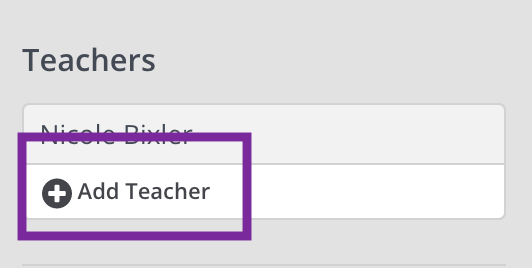 Finding public Workspaces
You can find many great Workspaces that teachers from all over the world in the Hāpara community have already created. These are public Workspaces that can be copied or modified however you wish to use them with your students. Instead of starting from scratch, there are tons of activities, lessons and units you can start using right away with your students.
In Workspace, click Discover to browse or search for topics, subjects, grades or standards.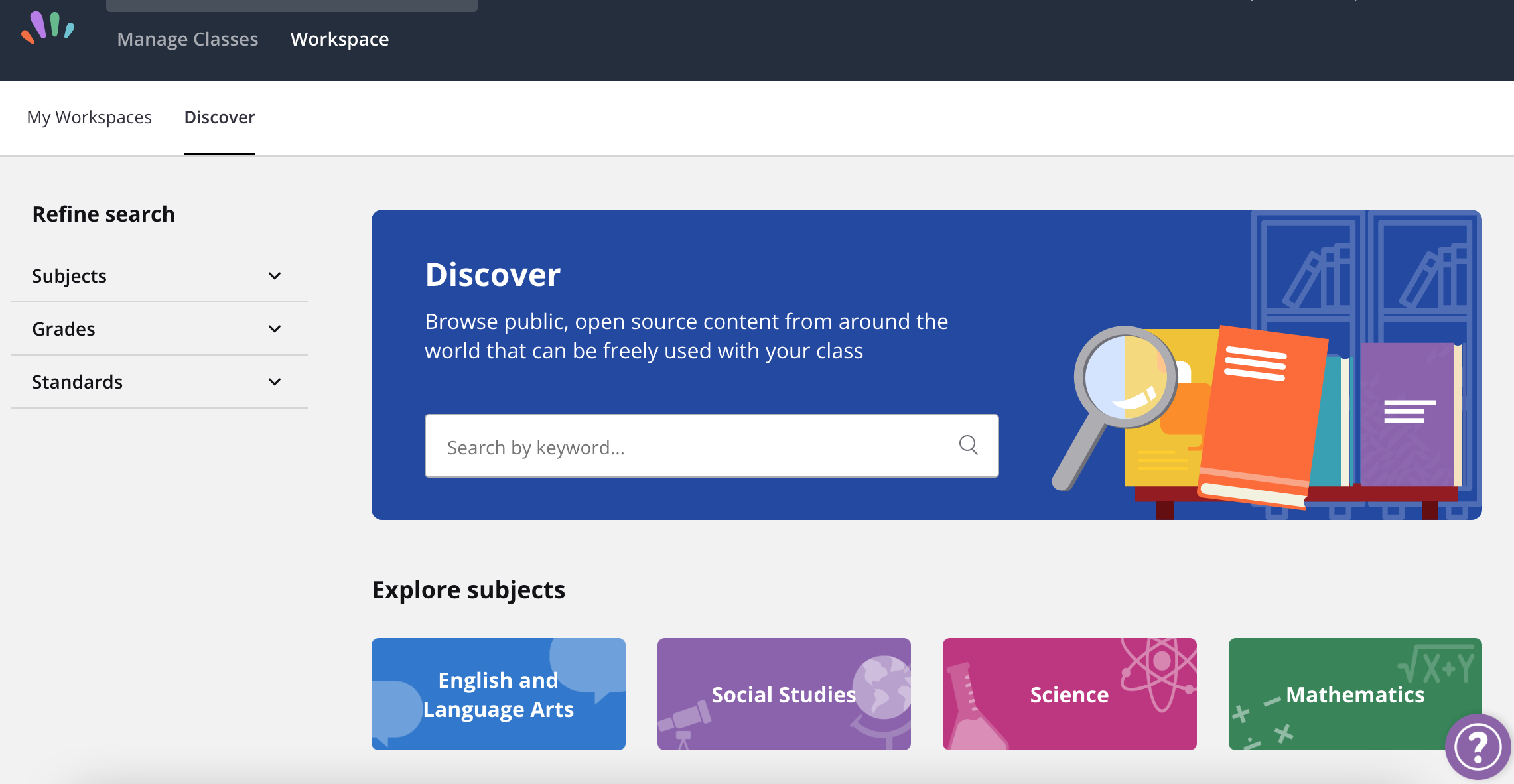 Example public Workspaces you can copy or modify:
Grade 4 multi-group novel study
Grades 11 and 12 — Modern-day witch hunts
Connecting the Civil Rights Movement to today
The Jedi factrials — Fractions exploration
Exploring whole number place value
What can our school community do to help the environment?
Science unit — How do you prepare for a hurricane?
Art elective — Masking tape art
Artist study — Research and art project
Ontario social studies grade 4 — Canadian physical regions
STEM workshop — Creating a better community through design thinking